Our world now moves faster and faster thanks to the information age. Our ability to have-access and our ability to share-this-access affect the speed with which colour palates change. Colour is cyclical – and it starts at the high-end, and then quickly moves to the more mainstream.
Why does this matter? Because COLOUR CHANGES EVERYTHING…Colour influences our moods, our energy level and our successes. Colour also influences our psychological ups and downs. (Did you know prisons in North America use a shade of pink to keep inmates calm?)
HERE ARE A FEW THINGS YOU MAY NOT KNOW ABOUT COLOUR
Colour used to move in a ten-year cycle. In the 100 years between 1900 and 2000, companies developed and projected colour changes a decade ahead. Now we work much faster due to the onslaught and variation of colour we work with every day on our technology screens.
Car companies used to project and create the colours we would be driving, 10-years in advance. Now that timeline has been reduced to 2 years.
High-end fashion designers push the fabric industry. Fabrics then trend in women's clothing before interiors, and then moves more mainstream.
Colour follows the way of the sun. East to west is how colour has traditionally generated change, and change happens in colour closer to the equator before it is noticeable in cooler climates.
Colour provides the emotion to buy.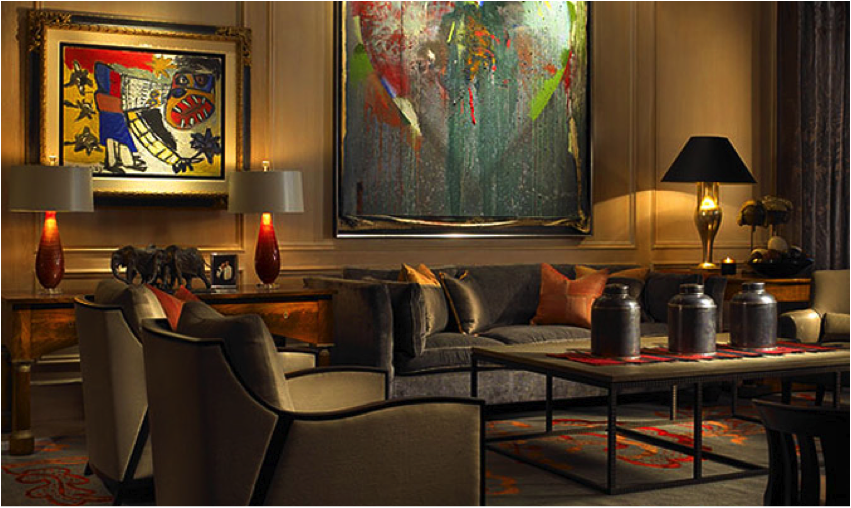 -
Kim Jones
of
Design Solutions
Kim Jones is President and Partner of Design Solutions Inc, a Toronto showroom specializing in Condominium projects throughout Canada. Design Solutions offers an elite team of design consultants, coordinators and installation specialists and in-stock furnishings that will prepare your home for 5-star living in 2-weeks. Yep, fully furnished with complete turn-key elements for living your life…ALL DONE… One team, One delivery, One call
Jones has a rich history of full-service interior design and merchandising services to builders and developers throughout North America. A long term member of the National Association of Home Builders, the Florida Home Builders Association, The Color Association of the United States and the National Sales and Marketing Council, Ms. Jones also speaks nationwide at national and regional builder seminars. She can be reached by e-mail at: kim@designsolutionsinc.ca