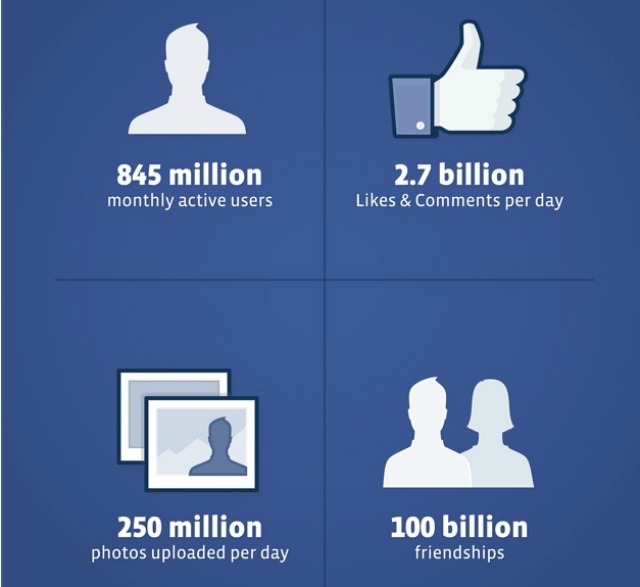 Unless you have been living under a rock, you have probably heard that Facebook has filed their S-1 yesterday. The 150+ pages outlines all the juicy details and fascinating stats. These include but not limited to:
- Revenue and profitability numbers
- Employees take-home pay
- Astonishing usage data
- Their global reach

Our partner HubSpot has compiled the 27 most fascinating data and stats out of 150+ pages for us to admire. To see the full list click here.
Our Top Five:
1. As of December 2011, Facebook has 845 million monthly active users worldwide, and 483 million daily active users worldwide.
2. Zuckerberg owns 28% of Facebook, which could translate to $28 billion in worth after the IPO.
3. In 2011, Facebook reported $3.711 billion in revenue, 88% more than the $1.974 billion they reported in 2010.
4. Marketing and sales expenses increased $243 million in 2011, or 132% compared to 2010. The increase was primarily due to payroll and benefits expense increases because of their 46% increase in headcount.
5. There were 100 billion friend connections on Facebook as of the end of 2011