To much anticipation, the ceremonial red ribbon was cut Monday at Trump International Hotel & Tower Toronto® by the Trump family and Talon International Development Inc. in honour of its grand opening.
Donald Trump and his family, Ivanka, Donald Jr., and Eric made their grand entrance to the building's lobby at the corner of Bay and Adelaide in an elite convoy of perfectly polished, black Escalades at 10 a.m.
A media frenzy ensued capturing the Trumps' smiles and waves as they warmly greeted all in
attendance during the first moments of the big day's events.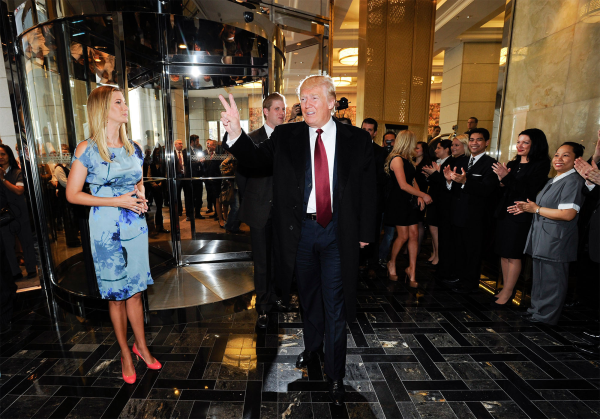 Led on a tour of the building's acclaimed amenities and deluxe model suites, the Trump family viewed the prestigious residences located within the 65-story building. These residences boast stunning views that can only be seen from Trump

®

Toronto and will ultimately house the most exclusive, who's-who of the city. With each detail exuding luxury, the residences of Trump® Toronto are the most extravagant in their kind.
While the surrounding streets were abuzz with paparazzi and captivated onlookers, Mr. Trump and Alex Schnaider and Val Levitan of the Talon International Development team were presented with commemorative jerseys from the Toronto Maple Leafs', John-Michael Liles and Toronto Blue Jays' JP Arencibia in celebration of the momentous day.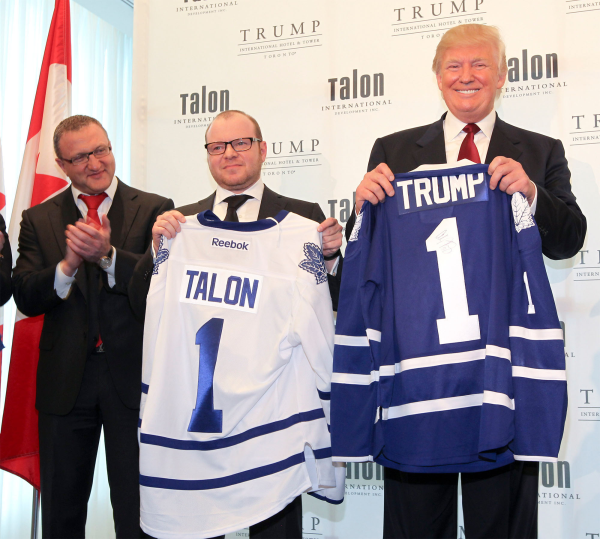 Following a few words from Toronto Mayor Rob Ford, the Trump family and the Talon International Development team suitably cut the thick, crimson red ribbon with golden scissors, similar to the golden shovels used when ground was first broken on the building in 2007. (Pictured below from left to right, Jim Petrus, COO, Trump Hotel Collection, Alex Shnaider, Chairman, Talon International Development Inc., Donald Trump, Ivanka Trump, Donald Trump Jr. and Eric Trump)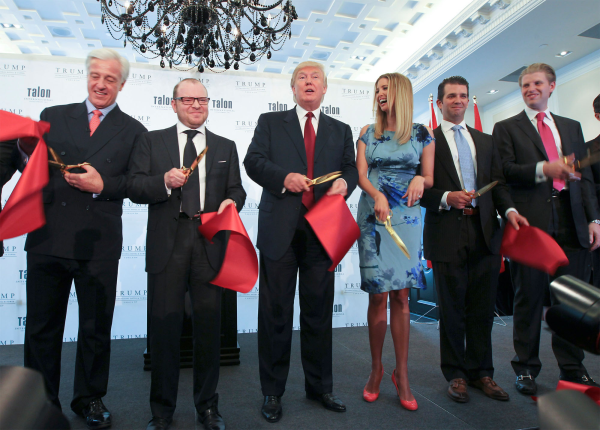 Although the event was by invitation only, the official ribbon cutting of Trump International Hotel & Tower Toronto® is a landmark achievement for all Torontonians. Standing taller than any other Canadian residence, the opening of Trump® Toronto represents an elite class of sophistication and style in the city's downtown core that has changed the Toronto skyline and will be cherished for generations to come.