It's been quite the disappointment for Toronto sports. Both the Toronto Maple Leafs and Toronto Raptors have failed once again to make the playoffs. But there has been some sunshine in Toronto, as the birds in blue also known as the Toronto Blue Jays are showing reasons why they deserve some recognition.
-With a young core of all-star caliber talent, the Blue Jays are reaching out to their fans, stressing their time for a championship is now.
-They have shown signs this year of dominance, competing with the leagues very best such as the Texas Rangers, Boston Red-Soxs and New York Yankees.
-More importantly, fans are starting to take a more active roll with the players and support their team.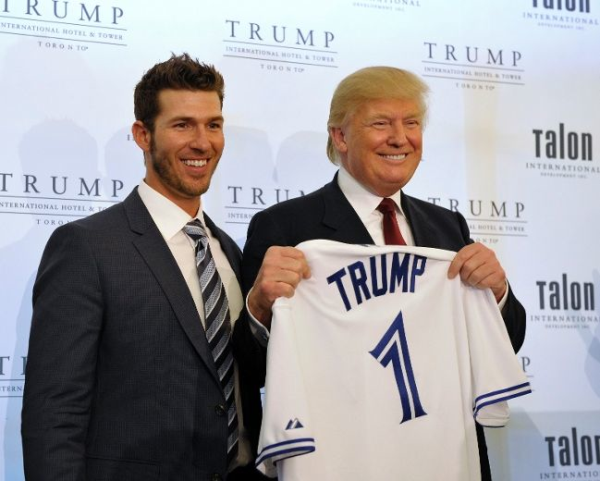 As the Jays keep winning, the Rogers Centre also benefits as it becomes more of a hotspot in Toronto. The Rogers Centre is located in the heart of downtown Toronto and is surrounded by world-renowned attractions including
-Trump International Hotel Toronto
-Air Canada Centre
-Massey Hall
-Pearson Airport
-Queens Park
Because of its proximity to the Rogers Centre, Trump International Hotel Toronto has the benefit of special access to the ballpark. Any guests staying at the Trump can enjoy lunch or dinner in the Hotel and make their way to the stadium with ease.