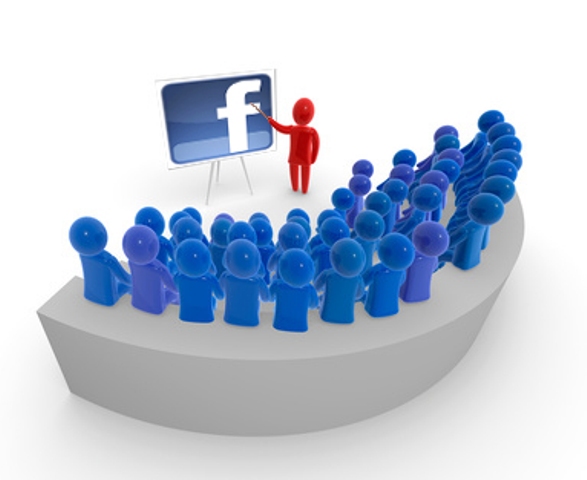 Facebook Pages are not just for huge international brands. Local business owners also have every reason to create a Facebook Page. Facebook has recently announced updates to the 'Nearby' tab on their mobile app, giving local businesses better opportunities to be discovered by Facebook mobile users.
What's New With Facebook?
With Facebook's update, now users of the Facebook app (for both iOS and Android) will not only see which friends have checked in at specific places. They'll also be able to discover places and businesses that are nearby. This means huge marketing exposure to anyone who happens to be in the vicinity of your business.
Business Page search rankings are based on factors such as star ratings, check-ins, and Likes. If there are no recommendations from the user's network available, result rankings will default to the larger Facebook community's engagement with that business or place.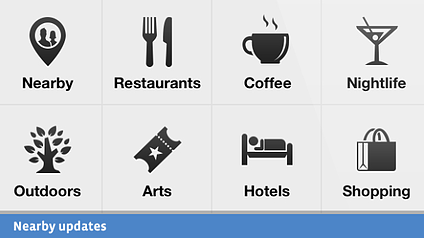 Facebook mobile users will now be able to search for places by category -- such as restaurants, coffee, nightlife, outdoors, arts, hotels, and shopping.
Finally, users will also have the ability to connect to businesses directly within the Nearby tab on their smartphone by performing actions like Liking, checking in, calling, or getting directions. They'll also have the opportunity to share their recommendations with either the public or just to specific Facebook connections, as well as rate places using a five-star rating system (which are always public, but editable over time). That being said, users will only be able to leave ratings if they've actually checked in.

How Should Local Businesses Make the Most of These Updates?
Local business owners can improve their Facebook sales and marketing...
First and foremost, create a Facebook business page! Follow these simple step-by-step instructions, accompanied by a video tutorial, to get set yours up today.

Make sure your page is updated with all your business' basic information in its 'About' section, especially your physical address, store hours, phone number, and other critical company details.

Check to ensure your page category is accurate, so people will be able to find you when looking for your specific type of business. To change your page's category, click 'Edit Page' from the top of your page, select 'Update Info,' choose the page grouping and the appropriate category for your page, and then click 'Save Changes.'

Encourage engagement! Use your marketing assets to motivate your mobile Facebook users to Like, check into, rate, and recommend your place page in Facebook mobile.
What this implies is that a well updated, current, and informative Facebook page has a greater weight on your sales and marketing strategy. It will pull in clients and customers in your vicinity based on your ratings, how well updated your page is, and page 'Likes.' N5R specializes in online sales and marketing strategies, such as improving your web presence. Sign up for a FREE Social Media Review and see how well your business ranks for online users.