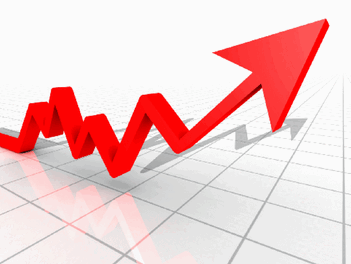 You've probably read the term SEO or heard the phrase search engine optimization at least once before. Perhaps something along the lines of "leverage SEO to increase your internet marketing results?" Terms such as SEO, SEM (search engine marketing), and PPC (pay per click), are all so common these days – and yet so unfriendly to the uninitiated.
To make it simple Wikipedia defines search engine optimization "as the process of affecting the visibility of a website of a web page in a search engine's (i.e. Google) natural search results." In other words, the better your website's SEO is, the higher your website will appear in a search engine's results! Similarly "pay per click" (PPC) usually refers to a form of advertising on the web, while "search engine marketing" (SEM) encompasses your search engine marketing efforts as a whole.
Search engine optimization is really one of the keys to success in today's market place and below are five tips to increase your awareness and mastery over SEO.
Page Titles – One of the major keys to SEO success is creating a memorable and strategic page title for each web page that you develop. Page titles need to be accurate, brief, and unique. In a few words you need to accurately describe exactly what your webpage is about and make sure that no one else is using those same titles. Not only will you create an impact with a brief, catchy title, but search engines may not display your full title is it's too long!
The Power of Meta Tags – Every page should have it's own "meta tag." What is a meta tag? It's the brief description that usually appears below a page title anytime you conduct a web search.

What's great about this description is that it's customizable!
Occasionally a search engine may decide that a different portion of your page's text is more relevant to a users search over your expertly crafted meta-tag, therfore it's always important to accurately summarize what each page is all about and keep each page's meta-tags unique.
Simple Navigation – Like an easy to read road-map, having a simple directory structure in place on your website allows both users and search engines to easily navigate your site. Having a great website is only good if your users and potential customers can find their way around! Using text based navigation instead of tools like Flash or JavaScript will make things easier, while implementing something simple like a custom "404 page" when users get lost will allow them to easily find their way back to useful content.
Better URLs – Your page's address plays a large role in your SEO efforts. To make your URL more user friendly make sure you are using keywords in your URLs. Put yourself in the customer's seat, would you rather go to http://www.yourincredibleproduct.com/432417823717319 or http://www.yourincredibleproduct.com/SEO-mastery? Accurate keywords are important in almost every aspect of search engine optimization.
Content Above All – Having superior content will always be your most important SEO tool. By producing and publishing content that people want to read, your site will naturally find readers organically by things like word-of-mouth buzz and social circles sharing useful links.
Stay tuned for a very exciting announcement in the next few days from N5R as we get ready to launch the return of our incredibly popular N5R seminar series! We'll be hosting our first seminar in four years that will help you navigate how to market in 2013 and increase sales. Stay tuned!