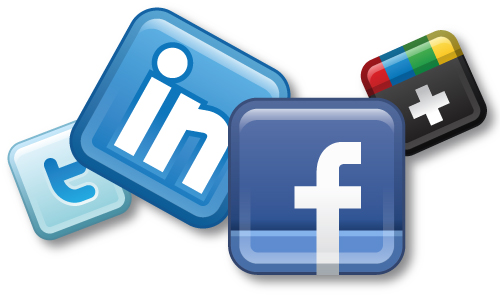 We've all heard horror stories about companies getting themselves into hot water over social media mishaps; airlines losing guitars, private parts being flashed to the world, the list goes on. It's bad enough to make public mistakes when you're representing yourself, but when you represent a brand, these blunders can cost you in sales. Social media marketing can be a breeze, however you can still make mistakes. Today's blog will look at the top 5 social media blunders to avoid:
The Thin Line Between Private and Public – While it's certainly important to make sure your personality is shining through your social media, it's incredibly important to distinguish the difference between what's appropriate to post publicly and what's not. Make sure you're always addressing private messages through private channels, and if you think it might get the brand in trouble, don't post it! Curse words, opinions on politics and religion, updates on bodily functions, and pictures that are too personal in nature should never be shared on channels that represent your company. We all remember what happened to Congressman Anthony Weiner in New York, when his pictures got a little too personal on Twitter!
Don't Pay For Followers – There is nothing worse than someone who fakes a following on social media. The key aspect in social media is the social part. While some services offer fake followers or followers that you can purchase, stay social and be authentic. Social media is all about authenticity! While running in the GOP election leading up to the 2012 US Presidential election, Newt Gingrich got in a ton of hot water when it was discovered that 92% of his 1.3 million Twitter followers were either faked or bought.
Don't Use Autoresponders – Similar to the above, don't use autoresponders to automate responses on Twitter when you're followed, retweeted, or when you receive a mention. Sure social media can take up a lot of time and it can be tempting to take an easier route, however the key word in social media is social. Stay authentic!
Don't Speak From Anger – Social media allows customers to voice their opinions. Some times those opinions can be unfavourable to your company, especially if a customer has had a negative experience. A great technique is always addressing the customer with some sympathy and an email address they can contact you for further discussion off of social media channels. Boners BBQ in Atlanta addressed a negative Yelp review by publicly shaming the customer by name on their company Facebook page (including the customer's poor tip) in a profanity laced tirade. It's probably wise not to follow Boner's lead.
Don't Confuse Business and Personal – Many who manage social media channels for brands these days have more than one account, perhaps a personal Facebook and company page, or a private Twitter account and their brand's Twitter account. Whatever you do, don't accidentally post from the wrong account! KitchenAid's social media manager confused the KitchenAid account with their private account during the 2012 Presidential debates when they sent an incredibly offensive joke about Obama's late Grandmother to KitchenAid's 24,000 followers!
These mistakes all seem small, however the amount of time and energy to regain consumer trust will cost you a lot in the long run. Some consumers may never trust your brand again. Be careful, stay authentic, and always double check what you're sending .
Stay tuned for a very exciting announcement in the next few days from N5R as we get ready to announce the return of our incredibly popular N5R seminar series! We'll be hosting our first seminar in four years that will help you navigate how to market in 2013 and increase sales. These seminars have always sold out so you'll need to act quickly. Stay tuned!