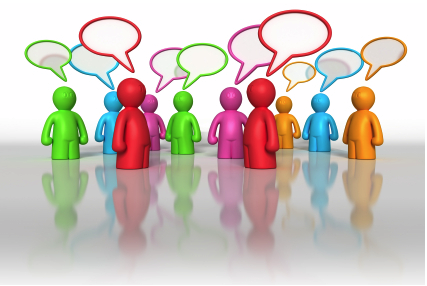 We all get so many emails every day. Think about all of the emails you get – are you more likely to read some emails over others? Email is one of the best tools you can use to increase your sales. In fact, 77% of consumers say that they prefer emails to receive promotions and offers composed to any other marketing channel! If you're making the same mistakes over and over again, you'll never reach your true potential through email marketing. Here are our Top 7 mistakes to avoid with your email marketing.
Pay to play – Many services offer to sell or rent lists of email addresses to reach a wider audience. While it may be tempting to acquire so many eyeballs this is definitely a mistake to avoid. When a customer opts-in to your mailing list organically, they want to hear from you – if you start emailing random consumers you're more likely to end up in their spam or trash.
Too many/Too few – Nobody likes a list that sends emails too frequently. You know what your own email volume is like, think of your current email frequency from the consumer's shoes. Would you appreciate receiving so many emails? Perhaps it's time to reduce your email frequency. Similarly if you're not emailing your consumers enough, they may not take action. One way to help manage subscriber expectations is to address how frequently subscribers will be emailed when they opt-in.
Subpar subject line – You get one chance to make a first impression. That first impression is your email's subject line. 50% of subscribers base their decision to open your email based on the subject line. Make sure your subject line stands out – get your creative juices flowing.
Call-to-action – A call-to-action is what you a fundamentally looking for your subscribers to do. Do you want your subscribers to buy something? Do you want them to register for a seminar? You need to have a clear call-to-action in your email to steer your consumers. You can have the most amazing email on the planet, but without a clear call-to-action how do you expect your subscribers to commit to anything. Use targeted language throughout your email to increase consumer urgency with phrases such as "Buy Now," "Click Here," and "Learn More!"
Broken Links – It sounds to simple to be true, but check and double-check your email links to make sure that they are working. There is no bigger turnoff than clicking a link through an email that leads to a missing page or different content than was promised in the email.
Target Your List – As we've discussed in previous blogs, it's incredibly important to make sure your email lists are going to the proper subscribers. Strategize how you are going to segment your mailing list and send targeted content to relevant mailing list segments. Every subscriber on your list probably does not need (or want) every email you send.
Get Social – Make sure you're covering your social channels with your emails as well. If you're sending an email to your mailing list, make sure that same message is going out to all of your social media channels such as Facebook, Twitter, and LinkedIn. By posting to multiple channels you greatly increase the visibility of your email marketing efforts to a wider audience and one who may have missed or already deleted your email.
These seven tips are all easy to avoid mistakes that we see time and time again. Spend some time on your next email marketing campaign and make sure you get it right. This February Roman Bodnarchuk will be presenting the first N5R live seminar in four years! These incredibly popular seminar's have sold out in the past and registration is limited. Apply today and join us in Toronto for an amazing one-day marketing intensive as he shows how boost your marketing in 2013!