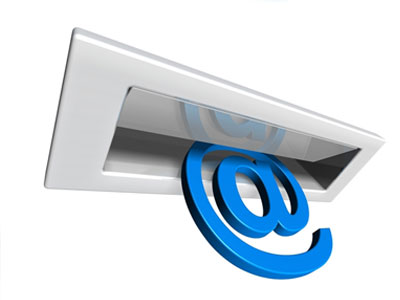 We talk a lot about email marketing on the N5R blog because email marketing continues to be such a powerhouse in your marketing toolkit. Stronger still, businesses that use a combination of social media and email receive a 28% higher email open rate! We've established many times that having an email marketing campaign is important. Unsurprisingly the Nielsen Norman Group found an even more important why email newsletters in particular are important. They found that readers actually feel an emotional attachment to the email newsletters they receive. If your subscribers are so heavily invested in what you have to say, it should be important that you deliver the best email newsletter that you can. Here are our top 5 rules to creating the best email newsletter.
Information Provides Value – Being informative and relevant is the most important thing you can do in an email. Of course this rule sounds straightforward and obvious, however time and time again, organizations fail to send email newsletters that are either informative or relevant to subscriber needs. If you are going to send an email newsletter and your subscribers are going to take time to read your newsletter, it needs be filled to the brim with valuable content. Do your subscribers learn something from your newsletters? Is it packed with informative content? Do you know what defines valuable content?
The Nielsen Norman Group discovered more than 40% of users found the following content in newsletters valuable:
-Content that informs of company actions
-Content that informs of personal interests/hobbies
-Content that informs abouts events, deadlines, and important dates
-Content that reports sales or prices
Lose the Sales Talk – Everybody loves saving money and sales are a fantastic way for subscribers to do so, that said, sales should never be the primary focus of your newsletter. While it never hurts to mention a sale in your newsletter, emails that focus entirely on sales should be left strictly for promotional emails. Think of a newsletter as a customer's friend within an organization, one who informs the subscriber of the goings on in the business, not a pushy salesperson determined to close a sale.
Nice and Light – The average subscriber reads a newsletter for an average of 51 seconds. Let that sink in. Your subscribers may have an emotional attachment to your newsletter, however they are still busy people with busy lives. You have less than a minute to make an impact before a reader moves on. Keep content short and scannable. Write in focused blocks and quick blurbs. Aim at piquing a reader's interest and have them click links for higher email conversion rates.
Don't Be Late – One of the more important rules is not to be inconsistent with your newsletter delivery. Be reliable, be predictable, and make sure you settle on a frequency of a newsletter right off the get-go. If you commit to sending an email once every two weeks, make sure you're sending one every two weeks. 69% of users look forward to receiving at least one newsletter as part of their regular routine. That's dedication, don't disappoint.
Easy Opt-Out – It's never nice to watch a subscriber leave your mailing list, but in many ways you are better off to make it as easy as possible for your subscribers to leave when they want. Review your unsubscribe policy, do you need to follow multiple links or sign in to your website? Many users won't go through those steps and just start filing your newsletter as spam. By allowing your users to unsubscribe, you allow your users to resubscribe anytime they want.
Stay tuned for a very exciting announcement in the next few days from N5R as we get ready to launch the return of our incredibly popular N5R seminar series! We'll be hosting our first seminar in four years that will help you navigate how to market in 2013 and increase sales. The seminar will take place at the end of February in the heart of Toronto. Stay tuned for your chance to apply!