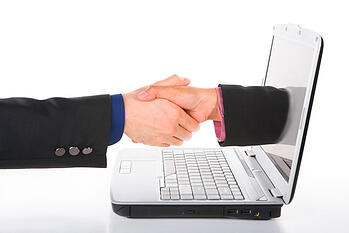 Looking to increase your sales? If you're not selling with social media your not selling like you should be. Social selling is the new way of life in sales and condo selling is no exception. It can increase the awareness of your brand, creates relationships with customers, boosts the frequency of your sales, and it can do all this faster than you've ever dreamed.
Unfortunately, not all of us grew up with an iPhone glued to our ear and a laptop in our backpack with Facebook as our homepage. Learning to sell condos with social media may seem like a big challenge, but just because you don't tweet new funny cat faces 10 times a day doesn't mean you won't be able to keep up.
Here's N5R's Big 5 Tips To Help You Become A Social Seller.
1) Lifelong Learning
So, here's the bad news. The digital world is moving faster than ever. Everyday there are new technologies, new networks and a new set of rules for using them. The good news is that information is more available than ever.
Keeping up is easy as long as you make a bit of time for it. Set aside a piece of your day (trust us it's worth it) every day to read about the latest trends in social media. Subscribe to some blogs (N5R just wrote a great one that you can check out here) and check them every day. Just remember to reinforce your knowledge with some online research of your own and focus on topics that enhance your skills and work within your industry.
Keep learning and you'll always be prepared for the newest changes.
2) Take It Offline
If you know sales then we don't need to tell you that selling works better in person. Just because you meet a lead online doesn't mean the relationship has to stay online. Don't be shy about approaching your online connections and continue your conversation over the phone, or better yet, in person. Whether you met your prospective buyer on Facebook, Twitter, LinkedIn, or any other social network—find a way to turn that virtual conversation into a tangible opportunity.
3) Grow Your Influence
You can belong to every social network in the world – and there are a lot – but it won't matter if you're not building your network. Take every opportunity you get to increase your social following. Whenever you shake a clients hand and get that business card, make it a habit to add them to your social networks. Find them on Facebook, add them on LinkedIn, follow them on Twitter. Start building and nurturing those relationships. If you need help with building your relationships and gaining leads with social media, just head over to N5R.com. We've got lots of great tips.
4) Change Your Focus
Consider tweaking your attitude when it comes to selling your product. Instead of looking at social media as a means of "selling", try looking at it as a means of helping. Social media users are people and people have problems— problems that you can help them with. Don't try to sell your condos, try to help customers find a home. Sure, the customer's always going to know that you have a vested interest in them buying from you, but using a customer-centric approach helps build trust for your brand. And when you build up trust, you build up sales.
5) Embrace Real Time Info
We've said it once already, but we can't say it enough. The digital world is moving faster than ever. Keep up! Embrace social media's amazing ability to provide real-time information. Monitor your networks by checking them throughout the day and don't ignore the after 5 crowd. A lot of your potential buyers are too busy for social media during the day—make sure your watching for their questions and comments at all times. The quicker you respond, the better the conversation, and the better the relationship.
So, there are N5R's tips for becoming a social seller. Stick to them and you can open yourself up to an entire world of new sales opportunities.
Still confused about selling with social media? Maybe N5R can help. Check out N5R's Free eBook and learn how we can help you leverage social media to target new leads.