Here at N5R, we're always preaching about clear and consistent branding across all channels. Whether it's on you webpage, you Twitter account or your sales letters—your branding should be ever present in both style and tone. To help illustrate what we're talking about we've put together a list of 15 Businesses That N5R Applauds For Their Creative And Consistent Branding.
1. GymIt
While most fitness centers focus their marketing efforts on explaining to people how they can change their lives and become a gym person GymIt has chosen a different path. Instead they've opted to talk to a different crowd. They know they're not talking to the muscle milk drinking body builders of the world and their branding knows it too. With some nice clever slogans like "Get in, work out," GymIt's voice stays consistent and always speaks to its target. Take a look below at some of their playful copy and notice the consistency of the tone, be it on product packaging, social media, or on their site.

2. Dropbox
You might expect a cloud-based file sharing program to have some very somber and serious branding, but when you're talking about Dropbox, you can expect the unexpected. They've utilized a consistent design technique across every possible channel of communication. Whether it's on their webpage, their personalized emails, or even their site's error message—you'll see a drawing in that same unique coloured pencil style artwork that was used for their logo. Their copy's tone even matches the artwork—friendly and inviting.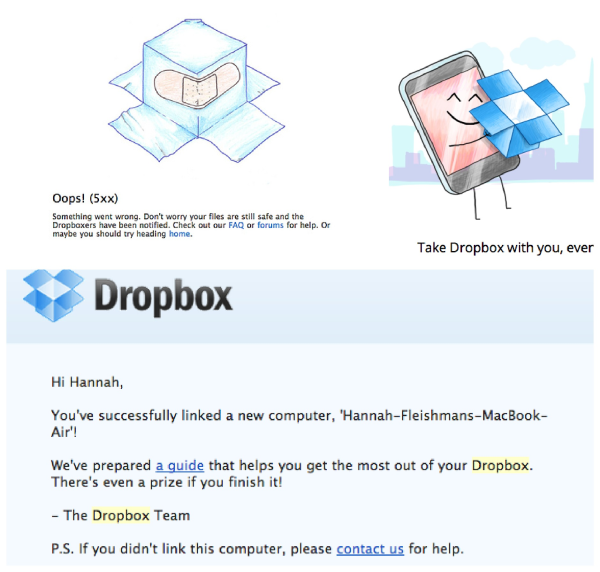 3. Charity Water
Charity Water is a not-for-profit that uses 100% of its donations to build water wells in Africa, so women and children can use "jerry cans" to transport water back to their villages. Not only was this brand smart enough to leverage the power of key social media influencers like Justin Bieber and Will Smith for their marketing campaigns, but they've also done a great job keeping their mission top of mind with all their branding. The logo, a stylized yellow jerry can, not only stands out; it reminds the consumer of the cause they're supporting.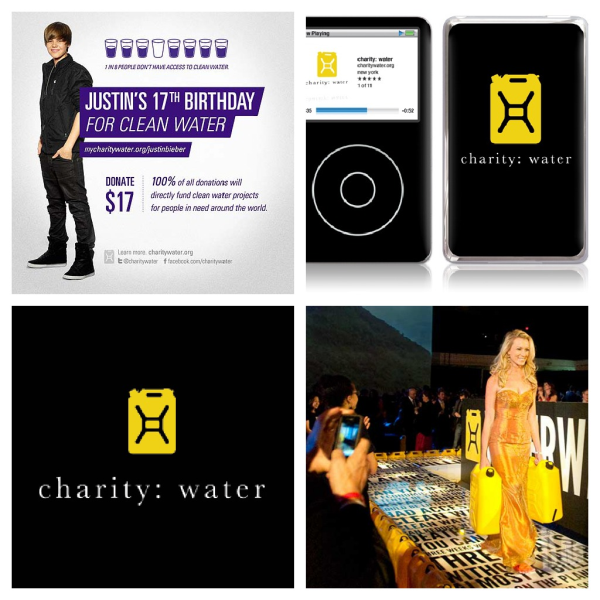 4. Naked Pizza
No, it's not your average pizza joint and its name is as clever as it's branding. Naked Pizza offers customers a healthier pizza choice with its use of all natural ingredients and whole grain probiotic crusts. Take a look at their brand communication. It's always the same neat look with a playful sarcastic tone that relates well to its target. It does a great job of reminding them why to choose this brand without being too "in your face" about it.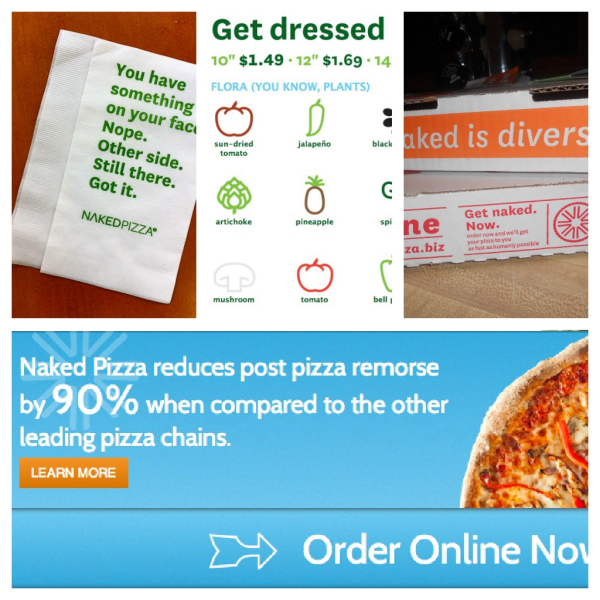 5. Wells Fargo
You won't find Wells Fargo using quite the same tone as Naked Pizza or GymIt, but that doesn't make their branding any less lovable. This multinational bank is committed to ethical practices and always putting the customer first and you they communicate that well. No matter where you look you'll see their consistent use of font and colour along with their memorable logo reminding you of the brand's old-school core values. On top of that, all of their copy matches the family value, relationship building tone of their slogan "Together we'll go far."

6. World Wildlife Fund
Another not-for-profit, this organization dedicates itself to efforts involving conservation, research and restoration of the environment. These are serious concerns and they are reflected in their branding. They make a point of using different and creative means to display their message in a somewhat dark way that really catches the eye. Even their simple black and white logo conveys a somber and serious tone. Take a look below to see some of the inventive ways this brand has managed to convey its message.

7. Warby Parker
This brand "creates boutique-quality, classically crafted eyewear at a revolutionary price point." They're all about stylish luxury for the right price and their branding is too. From their clean and easy to navigate webpage all the way to their beautifully designed annual reports—they pay attention to every stylish detail. Even their offers, like sending customer 5 pairs of sunglasses to try on for free, have an air of luxury.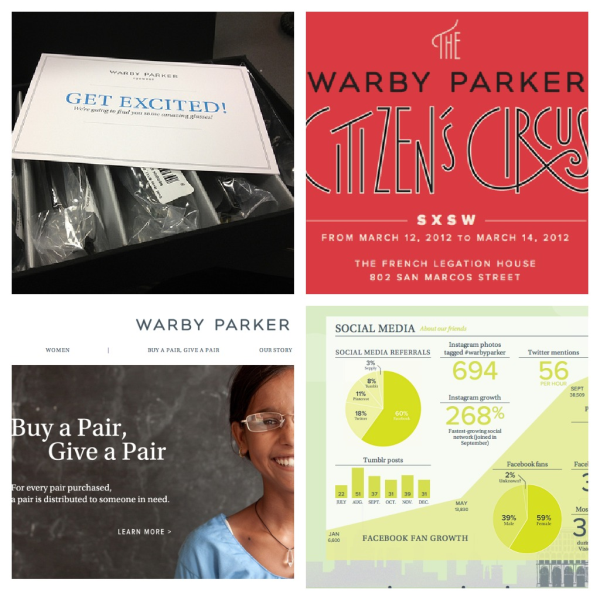 Check out tomorrow's blog post to read about the rest of the 15 businesses that N5R applauds for their creative and consistent branding.
And if you want to learn more about how to leverage the power of social media to increase your sales, apply to our exclusive one-day Condo Mastery seminar.
Watch the video below to hear about Condo Mastery directly from world-renowned condo and sales and marketing expert, Roman Bodnarchuk, and click APPLY NOW to learn if you qualify.