It's useful to outline your condo or real estate project sales method as a diagram. It helps you to isolate and optimize each part of your project marketing process to increase efficiency. If your project sales experts don't have anything like this to help them visualize their processes, then they need to have a look at this diagram. It's something every project sales agency should be aware of.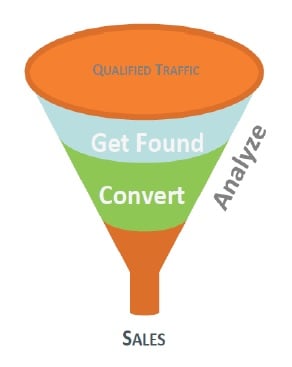 Engage and Get Found: This is where you dip into that pool of qualified traffic, creating content on social media and blogs with proper Search Engine Optimization.
Convert: You've just got people's attention and now you need to direct them to a landing page, to acquire the information and intelligence you will need to keep them engaged.
Analyze: This part is not the last step in this process. It runs parallel to the first two. It helps your project sales experts determine how efficiently the first two project marketing processes are working, so the experts can tune up your method on the fly.
With a great dynamically-improved project marketing method and a visual to help you organize the processes, you should have no problem funneling those qualified leads into condo project sales, real estate project sales and any other kind of project sales for that matter.
With years of experience, N5R has mastered the art of condo and real estate sales and now you can put our knowledge base to work for you and really take your project's sales to the next level. Just click below to download a free chapter of our book, It's Not The Marketing, It's Your Marketing available now on Amazon.ca.