Let's talk about CRM: Customer Relationship Management. The largest CRM platform in the world is something you have heard of and probably use yourself. It's called Facebook. It has 1 billion profiles and if your profile is active it knows everything about you: the schools you have attended, who your friends are, what you like, what you dislike, and even what your friends like. It goes deeper and wider than that. Today I am talking about why social media credibility is more important than your company's credit rating, and how to create and maintain that credibility. Whether you are into condo project sales or new car sales or video game sales, this applies equally to you.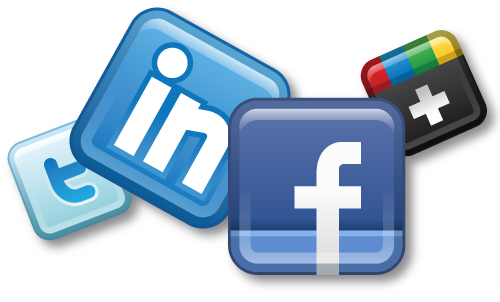 Once you target the right prospect and understand who exactly your ideal customer is, you will have access to large networks of people who have similar incomes, values and taste.
If you want to know who your competitor's clients are, try looking at their Facebook page. It will only take seconds. You can also figure out how strong the competitor's client relationships are, and where you might gain an advantage.
LinkedIn is the Facebook of business, and it has made business cards obsolete. 25% of business cards become outdated within a year, and if you have four year old cards they are probably worthless. But if you keep a LinkedIn profile up to date, you can even figure out the things you have in common with your LinkedIn connections. Can a business card do that for you?
As a sales professional, you should live and breathe social media. Update frequently. Once a day is fine. It matters to your customers no matter who they are, and it also matters to Google's indexing. When you rank better on Google, customers have an easier time finding you. You can find a more in-depth discussion of this topic in my ebook It's Not The Market, It's Your Marketing, and you can get that book on Amazon.ca.