Have you ever watched a movie that started off great but stopped being interesting somewhere in the middle? Or a sports team that jumped out to a big lead early in their game only to lose their advantage and ultimately lose the game? I have seen condo project sales that looked like they were doing everything right to start but were failing to follow up, and it looks remarkably similar. The project marketing process, like the game winning process, takes effort from beginning to end. Today I will discuss how important it is to follow up, and how to follow up, if you want to win the project marketing game.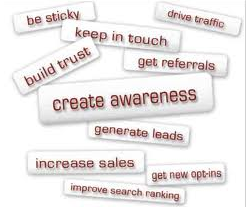 Enter every lead into a database. I personally do not think a sale should be commissionable unless it has been entered into the database, nor should your project sales experts get to go home until every lead that day has been entered. I might even go one step further and say that somebody should be adding these leads on social media to keep connected. Not all customers will agree to connect with you, but the ones who do will be sure to hear you.
Use that data to follow up with leads. The more personal the follow-up, the better. Use phone calls, but try until you get a person instead of just leaving a voice mail the first time. Use handwritten letters, since so few people do that anymore. Use not only the contact info, but the personal info that you have attained about that customer, to make the experience the most heartfelt.
Extend your sales office hours. In cases where you need customers to visit you in-person, you need to determine what time is most convenient for them. They will greatly appreciate the gesture.
Sometimes, a small gift can close a large deal. One time, I saw the Ritz Carlton in the Cayman Islands keep $4-million-apiece deal cancellations at bay using one $100 bathrobe and $100 of stationery per deal. The cancellations went from 50% down to 10% thanks to gestures that tipped things in Ritz Carlton's favour. The little things truly matter.
Follow-up call questions. If you are doing the selling, you should be the one asking the questions. Yet during follow-up calls it's the customer who wants to drill you with questions. You must not outright dismiss or ignore their questions, but you need careful ways of making sure that you continue to be the one who does the asking. You need to reassure customers that their questions are important and that you will get to them eventually, while moving along with questions of your own. It's a careful balancing act. They will get back to their own questions eventually and you can answer some of them, but in the meantime you are going to get them to prioritize which answers are most important for them to get. You might reduce how much they ask in the process.
Always finish a follow-up by scheduling an in-person meeting. You can point out that the in-person meeting is a great time for you to answer their questions, but your priority is to schedule an appointment before the end of the follow-up call.
Use any sales software you can find that allows you to be the best.
Following up with customers is a crucial part of the game whenever your project marketing or sales involves a large purchase. From cars to condos, this is the reality to accept. It is not the only part of the process, however, and if you want a more comprehensive look at condo project sales and project marketing you may be interested in my ebook It's Not The Market, It's Your Marketing. You can find it on Amazon, but if you would like a free chapter first to get a feel for the ebook, just click to register.