In condo project sales and real estate project sales, you will often run into objections. They are not necessarily any real threat to your sale, especially if you handle them properly. Objections can be benign, often coming from a customer's desire to show how smart they are by actively challenging what you say. I believe that no objection should be taken seriously unless it is repeated three times. Benign or not, every project sales expert needs to have a suitable method for steering the sales conversation back in the right direction. Here is what has worked for me.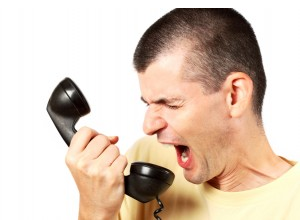 Once again, do not take an objection seriously until you have heard it three times. This will weed out the strange questions customers can toss your way in order to feel like they have been smart and discerning consumers. If they keep coming back to it, then it probably means a lot to them.
Turn the objection back around in the form of a question. One common objection I hear is "It's too expensive." My reply would be: "Too expensive? Compared to what?" Too expensive is a relative term, and you can turn such objections around to see what the customer actually means and what they want. For example, is the product too expensive compared to a competitor? Can the competitor boast the same product quality as yours? Remember, the one who asks the questions is the one doing the selling, and that should be you.
Understand your product and all of its benefits. In order to adopt this strategy, there cannot be anything about your product that you do not already know. If you work in condo project sales, understand the benefits of your condo project and its location versus those of competitors.
This method can help you anticipate objections and prepare responses, so that you are unlikely to be caught off-guard. One last thing, though: never forget to tell the customer that you understand their objection before turning things around. A direct confrontation can easily go more negative and lose you a customer. I always prefer to live and sell in a positive environment, and that is why I have found success in the world of project marketing. If you would like advice on other topics as well, you should buy my ebook It's Not The Market, It's Your Marketing. If you are not sure you want to buy solely based on this post, you can click to sign up for a free sample chapter. That will give you a better idea of why this book is a must-have for any project sales expert or anybody involved in project marketing.