I run my company N5R on the following motto: It's Not The Market, It's Your Marketing. It is a personal belief of mine, and time and time again different situations have proven it to be true. Granted that some jobs are always more challenging than others, one should not be quick to give up on a market where people are still buying condos, real estate or whatever you are selling. Today I want to share with you one extreme example that I will never forget, an experience which only served to reinforce my convictions. I worked on condo project sales in Jacksonville, Florida, right when the market was crashing in the US. I only did it as a favour to a friend who is a very successful developer in Toronto, who needed to sell as fast as he could and get out.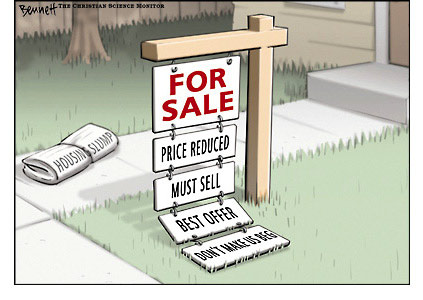 My first step was to ignore what the market was doing in Jacksonville, and in the US in general. That was not a variable I could control. I had control over not panicking, and doing the best I could with the circumstances at hand.
Did I have a complex strategy, with event selling, a huge database, or anything N5R might normally do? No. I hired a human directional, a person who holds a sign and waves it around all weekend to attract potential buyers. It cost about $500.
The human directional was our only source of advertising. We did four contracts the first weekend. We followed the same strategy every weekend until the entire project sold.
My point is a simple one. You do not always need a complicated strategy to make great condo project sales. What you need is the right strategy. Once you find it, everything else falls into place. What will help you find the right strategy is a lot of quality strategic information at your disposal, and one place I would recommend that you get it from is my ebook It's Not the Market, It's Your Marketing. The whole thing is available on Amazon, but why not download a free sample and see all the information that just one chapter has to offer?