Back in 2004 when we were working on a project for IntraWest, email databases were the big thing. One property, Keystone, happened to be the best at capturing email addresses by the simple act of circling that field on their form and suggesting to registrants that email is an important thing to provide. We spent a lot of effort analyzing their data and figuring out who was most likely to buy, and we found that leads who spend the most time on a website are most likely to become buyers. It's now 2013 and that process is still good but it's no longer cutting edge. Let me tell you what is.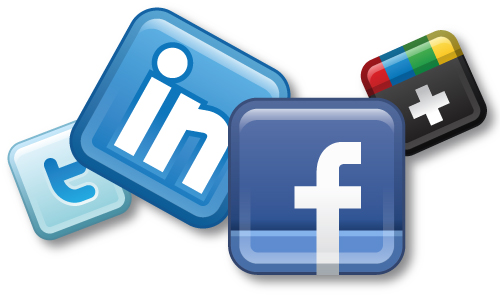 Social media. It's a massive treasure chest of data that you neither host nor pay for, but most companies have yet to tap its full sales and project marketing potential. Targeted pay per click ads are an inexpensive way to find the buyer segments you want and pay only for results, but that is just the tip of the iceberg.
Facebook, the world's largest CRM. It has 1.1 billion active profiles and growing. All you have to do is convince a person to add you as a friend and you can learn so many useful things about them. All they need to do is click "Like" and they will see your daily social media updates, provided you are updating as often as you should. That will keep your brand and products top-of-mind, something that has worked for McDonald's and Coca-Cola for years.
288 million LinkedIn profiles, the new business cards. People change their phone numbers and their email addresses. 25% of business cards go obsolete within a year. Within four years, your email database could be completely worthless, but professionals keep their LinkedIn profiles up to date, and 8 more of them join LinkedIn every second.
And it can tell you about your competitors. All you have to do is look at a competitor's Facebook page to see the names of people who are interested in that company. You know who to sell to, in both a direct and a demographic sense, to compete more effectively with rivals. So Facebook is both a CRM and a competitor profiling system.
This is the next big shift in sales and marketing CRM, and it's already under way. Now you can build a database of qualified leads and keep it up-to-date in easier ways than ever before. After all, social media is where you find people on the internet today: customers who are fastidiously storing updated information about themselves, their friends and what they like, where you can see it and gain a sales and marketing edge from it.
With years of experience, N5R has mastered the art of condo and real estate sales and now you can put our knowledge base to work for you and really take your project's sales to the next level. Just click below to download a free chapter of our book, It's Not The Marketing, It's Your Marketing available now on Amazon.ca.