Between standard email marketing databases and savvy use of social media, it is easier and cheaper than ever to come up with oceans of information. So many sales leads that your project sales experts might not know where to begin, or worse, they might have the wrong idea of where to begin. All you can do is make educated guesses unless you make proper use of tracking and analytics with your project marketing software. Here is how I would determine which condo project sales leads are most likely to buy.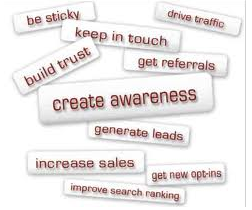 95% of people don't care enough to delete tracking cookies, or they don't know how. Once you get them to visit your website, a good marketing website service like HubSpot will already have given each visitor a tracking cookie. Now HubSpot can process all kinds of data about what that visitor is doing, starting with how they arrived on your website.
One of the biggest reasons why I advocate landing pages is because you not only get the IP address, but you also get the name and contact information of that lead. From now on, every time that lead visits your website, you get an even more detailed view of how much time they spent on which pages or blog posts.
From experience working with IntraWest in 2004, and it's still true now, people who spend the most time on your website are the most likely to buy. Using the data you have accumulated, you can narrow down the people who actually take the time to browse your site. You can throw away false leads who spent a few seconds on your site before going away and are probably not worth the effort.
Not only can you narrow down the best qualified leads, you can understand what exactly they are interested in based on where they spent their time. Each page on your website, each blog post, is individually tracked. Even before you call them, you can get an accurate idea about what it is that they intend to buy, and you can make a smarter pitch to them.
One last word of advice for sales and marketing websites is that you should not reveal too much at once. First of all, every time a user has to click something you lose 50% of that audience. If you have 50 visitors who have to click on a project, 25 of them just leave. If you have too many things to click just to get to information, you could go from 50 down to 2 visitors and lose too many prospective buyers. And if I can go on your website and get every floor plan and every price, every detail, then I have less to call you about. Show sales leads enough to get them interested, but leave them with questions that could be answered with a call or an appointment.
With years of experience,
N5R
has mastered the art of condo and real estate sales and now you can put our knowledge base to work for you and really take your project's sales to the next level. Just click below to download a free chapter of our book, It's Not The Marketing, It's Your Marketing available now on Amazon.ca.