Everyone's doing it...so why not car dealers and auto manufacturers, too?
We're talking about Twitter, Facebook, YouTube, LinkedIn, Flickr, FourSquare and every other social media platform out there.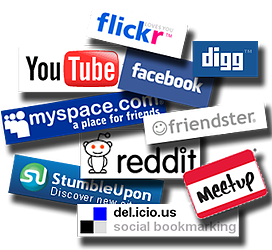 It just makes sense. After all, consumers are very savvy and when it comes to forking over tens of thousands of dollars for a purchase, you can be sure that people who are in the market for a new car, truck or SUV are doing their research online.

As a result, car dealerships are paying attention. Recent statistics show that automotive dealerships are ramping up their web marketing spending.
Some of the world's largest auto makers and automotive brands are reaching out to Facebook and Twitter to get the word out about new product launches.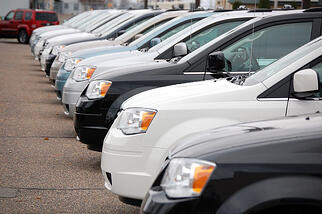 Earlier this summer, Ford unveiled the 2011 Explorer via Facebook complete with stunning photos and videos via the Ford Explorer Facebook page.
Here's why:
Facebook
The beauty of Facebook from an automotive sales perspective is that a dealership or manufacturer can customize its Facebook page to make it more interesting to prospects and current customers.

Some dealerships have been known to create a 'Classified Ads' tab on their Facebook page that highlights the dealership's current inventory.

Facebook is also a great way to share large volumes of information in a quick and fun way. Posts can be geographically targeted so that fans living nearby will be notified of an auto dealership's current sales, upcoming sales or photos and videos of the latest vehicles.
Twitter
The benefit of this microblogging platform is the ability for auto dealerships and car manufacturers to communicate directly with buyers by answering questions, creating hype about an upcoming new vehicle or joining in on brand enthusiasts' conversations.
Twitter also allows those in the automotive industry to reward customer loyalty by Tweet specials especially for their online customers and followers that can be passed on virally, such as specially-priced oil changes or contests geared to customers in specific geographic areas.
You know it's an exciting time when one of the world's oldest industries is embracing technology in a brand new way.

With benefits that include opportunities for branding and awareness, search engine optimization, link building, reputation managment and driving traffic to dealers' websites, it's no wonder the automotive industry is hitching a ride on this brave new world that is social media.