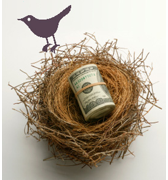 According to this interesting article in SM3, any entrepreneur would agree that social media has changed the way business is done. It has broken down barriers between businesses and their customers, and provided organizations a new forum for presenting their brand. Social media has allowed businesses to develop their voice, and build and cultivate a strong relationship with their market (vs. simply trying to sell to them).
Often overlooked is the fact that it has also changed the way potential investors go about the due diligence process, network and make their investment decisions. By understanding how investors use social media, you will help improve your chances of securing funding.
If you are in need of capital pay attention….. As you read through the points below, ask yourself – is your current social media situation going to help or hinder?
1) Evaluate the 3C's: culture, compatibility and credibility; all three of these are important variables an investor considers, when deciding whether or not to fund a company. Social media allows an intimate view of the status and viability of the company, their brand and the way they interact with consumers.