An informal cocktail hour commences February 3rd at 6:00pm and the seminar carries through to 8:00pm. Parking is available across the street, and if you are coming by subway, we are located one block west of Jane Station.
The seminar is FREE but you must RSVP using the form below. We will follow up with you and provide your reservation invitation to use to gain admittance to the event.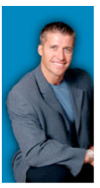 Guest Speaker
Visionary developer, Olympian and Worldcup Champion Cary Mullen. He is also a Successful Real Estate Investor, Top Motivational Speaker, and Author of How to Win.
Topics of Discussion
* Learn How to Buy NEW Oceanfront Condos and Oceanfront Lots from only $59,000
* Learn how to get a 5% Guaranteed Return on your Mexican investment by finding a resort condo that pays for itself
* Learn about weather patterns in Mexico and the ideal climates for investment
* Learn about optimal investment criteria to consider such as emerging areas
Where will it be held?
CondoOutlet
2487 Bloor Street West
Toronto, Ontario M65 1R5
RSVP NOW