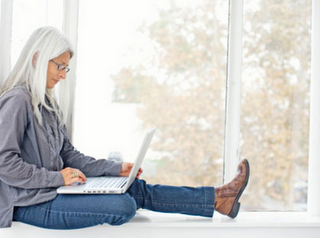 Demand for Condominiums among baby boomers has led boomers flocking to social media tools in staggering numbers.

A recent article in Zoomer Canada cites statistics that show that people over the age of 65 are adopting Facebook faster than any other age bracket. Further, the largest demographic cohort on Twitter is what we call the junior baby boomers - those aged 35 to 49. According to another survey, nearly half of Canadian boomers now utilize at least one social networking tool, and the number is growing rapidly.

The boomers truly are never a group to do things halfway, are they?

As the Zoomer article points out, the opportunity afforded by the boomers' increasing engagement with social media is huge for anyone hoping to market products (like, say, condos) to the group:
"One single tweet brings the possibility for influencing hundreds, thousands or even millions of people all around the world."
Obviously those who are best positioned to cater to the evolving demands of boomers will be those who can communicate with them with the greatest ease and, increasingly, that means having a dynamic social media toolkit.
Rock on, baby boomers - we're ready for ya!
Source: http://blog.buzzbuzzhome.com/2011/03/boomers-flooding-social-media.html