One size does not fit all –
not in t‐shirts, not in lattes and certainly not in real estate.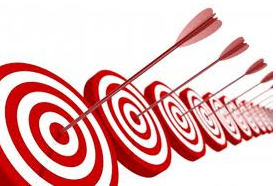 As a result one of the biggest mistakes developers make is to
use one brand statement to try to reach everybody. Those days have been replaced by highly targeted, individual marketing where all of your prospective buyers receive a marketing message that is specifically targeted to them.
If you have three different target groups, start with three different website addresses or URLs that focus the information on that particular group.
Investors: want to know about the commissions, contracts and closings. The site should answer all of their financial questions about the rental market
First time buyers on the other hand want to know that the area is young, sexy and hip. Their website should focus on these details and fresh imagery that would get their attention.
The empty Nesters are usually looking for a lot of floor space, storage and two or three car garages. They will usually be less interested in financing as they will be selling another property at the same time and buying their new home with cash

Try Targeting a Specific Market
Focusing your marketing efforts on a niche audience can be a very wise decision. And whether you are speaking to a local, international or niche market, be sure to craft content that resonates with them specifically and makes them feel that this project was custom designed for them.

To Learn some more Strategies on how to target your specific market.
DOWNLOAD our FREE E-Book