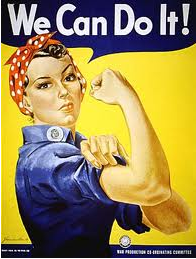 Study after study has found that women control 92% of the purchasing decisions related to the home. Those decisions include where to travel, what furnishings to buy and you guessed it – what home they want to purchase.

• Women make or influence 91% of all home buying decisions.
• Women guide 94% of all home-furnishing purchases.
• Two-thirds of real estate agents are women.
• 78% of engaged women say that while they already have furniture, they'll replace most or all of it when they marry.
But most developers do the opposite with their advertising – they focus on the men. Maybe it is because a large percentage of them come from male‐dominated industries like construction or finance, and so this point hasn't hit home with them. But it needs to – women make the decisions and you should be marketing to them.

Women are far more responsive to emotional advertising than men, which is one of the many reason why the huge building photographs and detailed floor plans do not often work.

Top salespeople always seem to be focusing on the woman during the sales process. Even if there's a couple or a family present, they almost always model the woman because they know if they lose her, it's over. As soon as she gets negative, the deal is
done – something important to keep in mind.

DOWNLOAD our FREE E-BOOK