Tonight at Midnight CondoOutlet.com The TV Show will have its World Premiere. CondoOutlet.com will be going up against Jay Leno and David Letterman for a battle for late night TV.
This is the first Condo TV Show ever about incredible condo values found both locally and internationally. The CondoOutlet.com TV Show will be on channel 21 (Shop TV) and run for 30 minutes.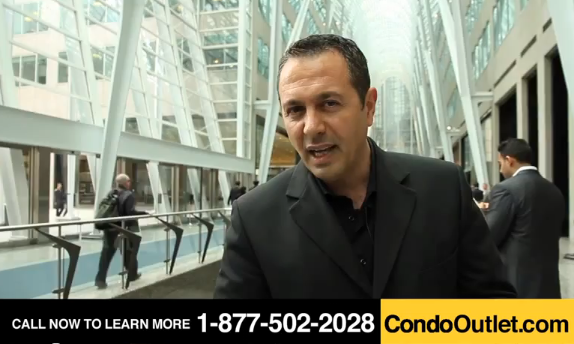 CondoOutlet.com is Torontos #1 condominium marketplace for condo buyers and sellers. CondoOutlet.com integrates exclusive buying and selling strategies that provide buyers with up to 50%* savings on commissions and sellers with selling strategies such as state of the art virtual tours, virtual staging, and world-class websites.
Watch This Exclusive Screening!