Social Media Marketing Challenges - 2011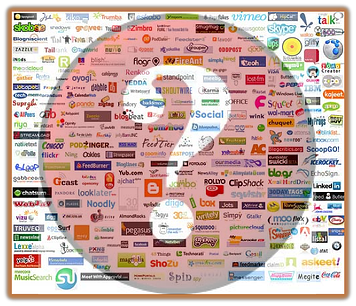 Recently, Social Media Examiner commissioned the 2011 Social Media Marketing Industry Report to understand how marketers are using social media. Insights from more than 3000 social media marketers were studied to discover the "who, what, where, when and why" of social media marketing.
We have summarized the main challenges social media marketers are facing. Following are the questions that every social media marketer wants answered:
Question 1: Measurement of social media marketing efforts:
- How are the key metrics to use for measuring ROI in terms of engagement, sales, brand loyalty and customer retention?
- How do I monitor, measure and track the ROI of all social media activities?
- What measurement tools are available in the market that can help us track results across multiple social media platforms and/or businesses?
- How much is a particular social media channel (Facebook, twitter, etc.) worth to my business?
Question 2: Integration and Management of all the social media marketing activities:
- What is the most efficient way to integrate my social media efforts into an overall marketing plan?
- What is the best, cost-effective tool to manage all of our social media accounts?
- What is the best formula for developing a social media strategy for my business?
- How can I empower and engage employees to use social media to make it a success?
Question 3: Selling with Social Media:
- How do I convert my fans and followers into leads and paying customers, while not pushing them?
- How to I write my content to generate more sales?
- Can you really make $$$ using social media marketing or is it primarily used for building relations, awareness and loyalty?
Question 4: Customer Engagement:
- How do I improve customer engagement with social media?
- What kind of content will keep followers coming back to our social media sites?
- What will make our customer like our work or content and refer them to their friends?
Question 5: Mastering specifics of social media platforms:
- How do I master the use of specific social media platforms?
- How do convert my Facebook fans into customers?
- What features of LinkedIn can I use to make business?
- How do I write tweets that will result in more interactions with my social network followers?
To learn more tips on social media, follow us on Facebook and download our strategy book now.