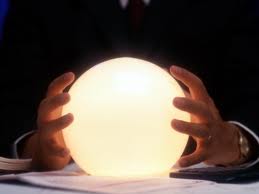 I'm looking forward to this year's Toronto's Condo Show at the Hyatt Regency this weekend. All the players will be there to meet prospective condo buyers and showcase their wares among a captive audience - from young professionals looking for their first home to savvy real estate investors looking for the best value. Here are my three (3) predictions for The Condo Show:
1. Everyone will be abuzz in agreement that the Toronto condo market is still booming. I'll be looking for new stats on the market and talking to experts as to their vision for the short and long term outlooks.
2. Developers will be focusing too much on price and not enough on value-added features. Trade shows are a great way to meet a target audience who is primarily are in the decision-making phase of the buying cycle. This is a developer's dream! Thousands of people in one room who are motivated real estate consumers with pre-approved mortgages armed with a wish list of condo amenities that you will want to fullfill. So, be sure that your staff is well-trained to start a conversation that listens to each visitor's needs and 'pain-points.'
3. Developers will be using the same old marketing tactics and distributing the same old marketing materials. Consumers will be bombarded with your pens and stressballs and expensive glossy brochures and will probably drop the whole grab bag in the trash as soon as they get home. But then, they'll go on their computer and google your condo brand and sift through your web site trying to access floor plans, watch your youtube video of your esteemed architect, compare units, or read articles on the development. My prediction is that most developers' online presence is brochureware which, unfortunately, makes the prospect slip through their hands in the blink of a click.
So, the big question to you is "Are you ready to meet your customer in the way they want to meet you?." Email me at roman@n5r.com or come by our booth at the Toronto Condo Show November 5th, 2011 to learn more about how you can meet your customer online.
N5R.com is a boutique Internet marketing agency that helps condo real estate developers meet their target markets online. With 13 years of digital marketing experience, N5R.com customizes online marketing campagns that raise the digital profile and deliver leads for top Toronto condo real estate developments.