Remember when a large portion of your marketing dollar went to making that high gloss, triple-fold brochure of your new condo development? Your team would labour for weeks on the photography and copy, ensuring that it would "wow" potential real estate clients and make them pick up the phone to call your sales office...
Well, that time has now past in the condo real estate world. Probably the most important marketing touchpoint condo developers need to produce is an interactive web site that excites and nurtures every lead that visits your site. Our marketing partner HubSpot has created a great list of web site must haves.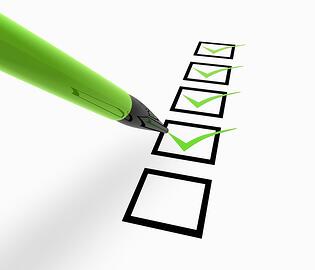 How many can you check?:
Have lots of quality inbound links.

Optimize your website pages for search.

Optimize your tile tag and meta tags.

Upload an XML sitemap.

Use 301 redirects when pages move.

Have a professional, trustworthy design.

Be consistent with colors, images, fonts, navigation messaging and layout.

Use relevant imagery.

Be more helpful than flashy.

Make it easy to navigate.

Make it accessible.

Answer who, what, and why (and where if needed).

Don't just sell, but educate.

Copy should be clear, not clever.

Deliver quality.

Blog often, and not just about yourself.

Avoid corporate gobbledygook.

Make your content social and shareable – not static.

Use multiple forms of content – videos, images, podcasts, etc.

Don't hide customer success.

Use great offers to generate leads.

But don't forget about generating prospects, too.

Use calls-to-action that stand out.

Use landing pages – lot of 'em.

Ask for the right information at the right time.
Read more: http://blog.hubspot.com/blog/tabid/6307/bid/28737/25-Must-Haves-for-a-Remarkable-Website.aspx#ixzz1diglCtZl