We all know that Canadians love their mobile devices. Condo real estate buyers and investors are professional, busy people, and a great way to start a conversation with them is right in the palm of their hand.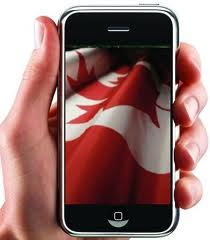 Did you know that wireless market penetration is at 90% in Toronto (according to the City of Toronto)? One of the easiest ways for you to capture leads is to create a "short code." A short code is a 5-6 digital number alongside a keyword/call-to-action e.g. "Text WIN to 56789".
Here's how it works: at a condo show you promote your short code "Text BOOTH to <your short code#>." When the prospect sends the message they get info sent back automatically and you can sign them up to your email list, register them to a lead database, etc.
This serves two purposes:
1. You've automatically electronically tracked and captured a lead in your database. You can get really fancy and use different keyword messages for different marketing tactics to to see which ones are more successful. e.g. "Booth" at a trade show.
2. You can have a conversation with the lead during off-hours. The next day, your staff can personally follow up.
This should NOT replace personal follow-up. In my e-book for condo developers, I have a outlined a solution for effective lead follow-up, including assigning a 24/7 lead manager. People's expectations have been transformed forever because of the Internet and with the help of a mobile marketing tactic like a short code, you can go a long way.
Other links to delve into mobile marketing are:
- To obtain a short code: http://www.txt.ca/english/business/index.php
- Our marketing partner hubspot has a great article on mastering mobile marketing.