Twitter can be much more than a 140 character sound bite for your condo development - it just may be the easiest way to keep the conversation going with prospective condo buyers.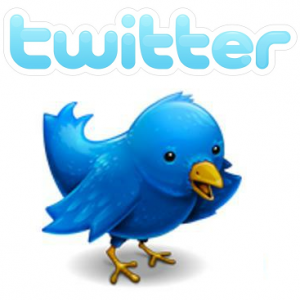 Just think about it, this is a free marketing tool that allows you to make daily connections with your leads or recent buyers who are your best ambassadors for word-of-mouth sales opportunities.
Let's go through the steps to make your twitter account work for you:
1. Setup a Twitter account, which takes about 3 minutes. HubSpot has a little video to set you up. See below
DO: choose a name as close to your condo brand as possible (not your development company) and ensure that your designer adds appropriate branding to the page. And, be sure to make a 'Business Account' when it becomes widely available shortly. See our previous post on the "Top 3 Features of Twitter's New Business Account."
DO: take the time to learn the Twitter lingo. Followers are people who connect with you, a Tweet is a single post, a reTweet is when a follower re-posts your tweet on their twitter account, an @reply is when a follower makes a comment on their twitter about your post.
DON'T: forget about your twitter account after you activate it!
2. Market your twitter account - this is the fun part where you ask your condo leads or industry colleagues to "follow" you. Put your twitter feed on your facebook page, your web site, and marketing materials.
DO: make your twitter feed automatically update on your facebook and web site. It's easy to learn how.
DON'T: be afraid to incent leads to initially follow you. Or, give a hook to leads on sales calls e.g. follow us on twitter to be notified when the condo has a timely special offer like a free parking spot.
3. Write engaging tweets that keep the conversation going with a prospective condo buyer:
DO: Appoint one or two staff to be responsible for updating daily or at least 2 to 3 times per week.
DO: Provide useful information about the condo development that engages the lead to ultimately keep your development top-of-mind during their decision-making process. Here are 10 tweet topics to start you off:
- Announce a condo sales event
- Share special offers (e.g. parking, deposit reduction)
- Retweet links to media articles about the condo development
- Share launch of a new release phase
- Promote special milestones (80% of units sold)
- Point to content updates on your condo web site or facebook
- @reply to condo industry influencers or blogs
- Supply information to folks who've already purchased a condo unit (% built, design tips)
- Promote a different suite/unit on a regular basis
- If you have more than one condo development, cross-promote.
Twitter is here to stay and while it's a free marketing and sales tool, condo developers need to understand that it takes people power to make their twitter feed sing.
~~~~
N5R is the #1 exclusive condominium marketing & sales agency in Toronto that helps developers successfully market and sell their properties. We've recently helped top Toronto developers like Tridel, Plaza, Empire, Chestnut Hill Homes and Lamb Development uncover qualified leads and sell their properties at a lower cost and in less time using N5R's exclusive digital marketing and lead generation management solution. Download our FREE E-book that outlines easy strategies that sell condos today! Watch our TV Show every Monday and Thursday (Toronto, CH 21, Rogers).