Social media has certainly become mainstream in the past two years and 2011 was a year of phenomenal growth for Twitter, LinkedIn, and YouTube particularly. A 2010 study by Comscore found that Canadians rock when it comes to social media usage: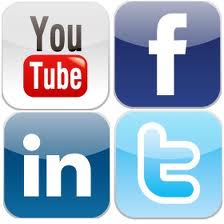 1.Canadians are world leaders on Facebook - with 83.1% of Internet users using the social networking site. To compare, only 71.5% of the American online population uses Facebook.
2. Canadians have also out-tweeted Americans with 13.7% of Canadians on Twitter every month, whereas Americans lag behind at 11.3%.
3. 71 percent of Canadian Internet users, or 17.6 million people, visit YouTube every month. Compare this to only 55% of American online users hit the video site every month.

Such growth means more opportunities to reach condominium buyers and investors via social media. If you aren't using these tools to reach your audience, you're missing out on reaching potentially thousands of leads each month.
Here's an excerpt from a recent article of over 25 social marketing tips from our technology partner, HubSpot:
1. Write blog content for your target audience, which is not necessarily yourself. This happens with startups a lot. They blog about being entrepreneurs, which is great – if your target audience is entrepreneurs. Blog about the things that your community wants to know about. (Source: Mark Suster)
2. If you're going to use social media for customer service, mirror your hours of operation on Twitter to the hours of operation you have for your support team. (Source: Jeff Esposito)
3. Measure social media ROI by analyzing how it performs compared to more established channels or advertising methods. It's not comparing apples-to-apples when it comes to cost, but you can compare the quality of traffic they drive to your website. (Source: The Next Web)
4. If you follow more people than are following you, you could harm your Twitter account's SEO potential. Search engines "trust" those with more Twitter influence, and following many more people than follow you isn't always an indicator of that. (Source: Marketing Profs)
5. Blog about the problems your product or service solves – not about the product or service. No one cares about you (yet.) Everyone cares about their own problems and if your product or service can help. (Source: Social Fresh)
~~~
N5R is the #1 exclusive condominium marketing & sales agency in Toronto that helps developers successfully market and sell their properties. We've recently helped top Toronto developers like Tridel, Plaza, Empire, Chestnut Hill Homes and Lamb Development uncover qualified leads and sell their properties at a lower cost and in less time using N5R's exclusive digital marketing and lead generation management solution. Download our FREE E-book that outlines easy strategies that sell condos today!