Selling your new condo development online is more than building a flashy web site with lots of pictures of your model suite and floor plans. While these are must-have tactics in bringing your condo brand to life online, it's just the beginning. The power of the web can give you a competitive edge over other condo developments just by starting with these 5 ways to sell your condo development online: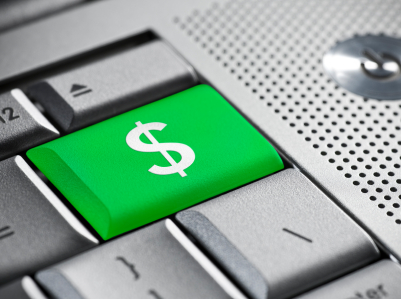 #1: Search Engine Optimization:
Optimize your website so that your web site can be in the top rankings of google. Research shows that most people click on the top 3 rankings of their search, so it's KEY to be at the top of rankings. This is a labour intensive exercise of finding the right keywords, titles, headlines, and many more variables that usually needs to be outsourced by an SEO expert to be done effectively. But, in my experience doing SEO work for top Toronto condo developers, it has the potential to bring the cost per lead down by as much as 50%!
#2: Collect online leads:
of condo buyers by building a registration database. Many condo web sites now have this tool where they ask sites visitors to sign up to be put on a "pre-registration" list. Take this a step further by offering an incentive like additional video or information about the condo development to get them to sign up.
#3: Nurture your leads via email:
Now that you have some leads, don't let them twist in the wind. In addition to having a real estate professional call them, carefully start a conversation with them via email on a regular basis. Condo buyers may become annoyed from too many calls from your sales staff but would welcome information about the condo project via email. What a great medium to talk about new milestones of the condo project or communicate new offers like a free parking spot.
#4: Online advertising:
Try it you'll like it! It can be daunting to add online advertising campaigns to your marketing mix - click through rates, landing pages, alt tags, google adWords, etc are all new to many condo developers. But, when executed correctly, online advertising will give you MUCH MORE bang for your buck that any print ad in a newspaper. There are so many potential condo buyers online that you can't ignore this medium to reach them. And, it's accountable, no more wondering if your print ad or billboard worked! Online advertising is truly a more intelligent way to spend your ad dollars. Like SEO, there are few condo advertising agencies who are experts in this field. Here are N5R, we pride ourselves in our years of experience in online advertising.
#5: Bring your brand to twitter and facebook:
Not only set up twitter and facebook accounts for condo development but keep the conversation going with potential condo buyers. See my previous post on how to leverage twitter for your condo development.
For more tips on selling your condo development online, click here to download my free E-Book.
N5R is the #1 exclusive condominium marketing & sales agency in Toronto that helps developers successfully market and sell their properties. We've recently helped top Toronto developers like Tridel, Plaza, Empire, Chestnut Hill Homes and Lamb Development uncover qualified leads and sell their properties at a lower cost and in less time using N5R's exclusive digital marketing and lead generation management solution. Download our FREE E-book that outlines easy strategies that sell condos today! And, watch our condo show every Monday and Thursday at 6:30pm (Toronto, Rogers, CH 21).