Every Friday we round up the week's news related to condo sales and marketing, paying particular attention on the Toronto condo market.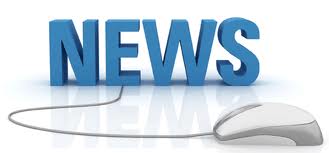 1. Urbanation reported, "With 20,964 new condominium apartment sales through nine months in 2011, the Toronto CMA has already surpassed the 2010 year-end total (20,491). The CMA remains on pace to smash the annual sales record of 22,654 recorded in 2007, with approximately 26,000 sales expected by years-end."
2. Everyone has a different opinion on the recent Bank of Canada December economic review that the Toronto condo market could be in for rough waters in 2012. What I took away from most media, including Toronto Life, The Globe and Mail, and Urbanation, is that 2011 will be a record year and 2012 will have lots of room to close condo sales.
3. Twitter will be launching a new business account feature.
4. Metro interviewed Toronto Condo Network founder, Bette Ursini, where she commented on the trend of new condos focused on building smaller units for investors. She sees the need for larger units will increase as young families choose condo living in order to stay in the city.
5. Condo developers need damage control, too - The Toronto Star reported Libyan leader Moammar Gadhafi's son owns a lush condominium on Toronto's waterfront.