Yesterday, we talked about how to produce a professional, sales video for your condo development. Now that you've made the investment, it's time to tell the world!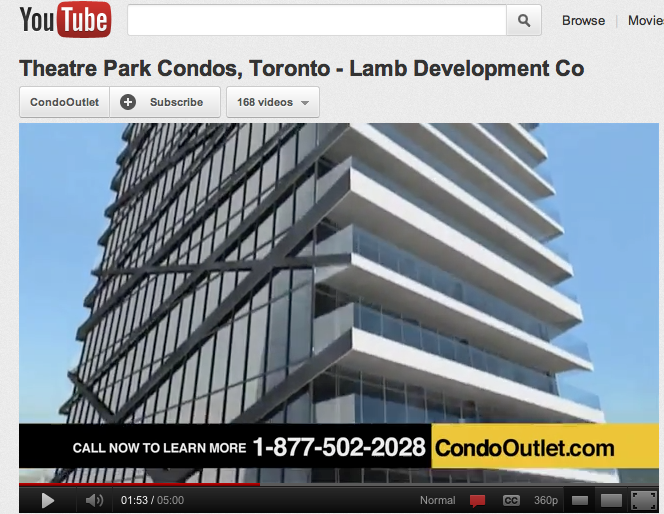 YouTube is free and easy!
Your video file will be large and not emailable, so you need to house it online with its own url. While you can upload it on your own web site, it's better to upload it to YouTube because your prospects have a better chance of searching for it there. If you haven't done so, create a YouTube Account and upload the video.
YouTube Tips:
- Add an intriguing title and ad tags that folks might use to search for a video like yours.
- Add a URL linking to your website (or a link of your choice) at the beginning of the video description, followed by a sentence or two about your video.
- Take it further and upload to other video sharing web sites. Email me to get tips on uploading your video as well as a list of the top 10 video sites.
Leverage your company's in-house communications and media!
Here are some ideas to get you started in promoting your video:
- Embed the YouTube video on your homepage
- Email leads in your database
- Promote the video on your Twitter and Facebook accounts
- Run the video on a big screen at your condo sales office and model suite
- Promote it on The CondoOutlet TV Show!
Email me to find out how easy it is to develop your own online video! And, the same video can be showcased on our TV show, The CondoOutlet TV Show, every Monday/Thursday @ 6:30pm on Ch 21 (Toronto, Rogers). Watch a selection of videos we've done for recent clients including King West Condos below.