When it comes to looking to buy a condominium, who ultimately makes the final decision? Men or Women?
In fact, studies have shown that women control most of the purchasing decisions related to the home. From travel and household furnishings to the home itself.
In my e-book "It's Not Your Market, It's Your Marketing," I outline how condo developers can target and fine tune their marketing and sales efforts to effectively engage and connect with the female buyer.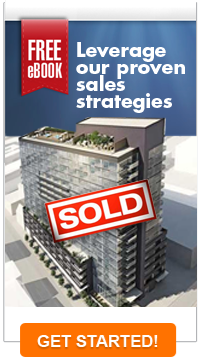 Here are 3 ways in which you can better market your condo project when it comes to selling to women.
1. Engage female buyers with more emotional advertising and marketing communications. It's been shown over and again that women are far more responsive to emotional advertising than men, as opposed to floor plans.
2. Safety is a top priority for women. Ensure that your security system, concierge, and other safety programs are highlighted. And, be sure that your sales office is well lit and inviting at night.
3. Women are almost always the "keeper" of the home. Take the time to effectively communicate all the benefits of how your condo can make her daily life easier - from easy to clean appliances and storage to amenities that make entertaining a delight. Did I mention storage?
You can find more tips in my FREE e-book - download it today!