Every Friday we round up the week's news related to condo sales and marketing, paying particular attention on the Toronto condo market.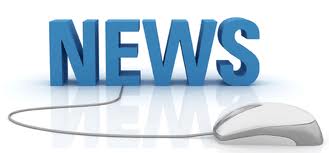 CondoOutlet.com starts out 2012 with a bang!
This week, we're proud to officially launch CondoOutlet.com, a NEW condo marketplace that will revolutionize the condo buying experience. Almost 30,000 new condos were sold in the GTA in 2011, breaking condo sales records in Toronto and in every city in North America," says Roman Bodnarchuk, Condo Outlet Founder. "In spite of this hot market, most buyers are stuck purchasing their condo with very little information about one of the biggest investments of their life. We know most condo buyers don't have time to tour over 300 condo sales offices. We've done it for you! CondoOutlet.com is the only site where condo buyers have full access to HD video tours of every condo in Toronto, floor plans, research and more. And when you're ready, you can take the experience offline and chat with a Condo Genius on the phone or in person at our retail store," adds Bodnarchuk. Click here to read all about our exciting launch!


The Final Launch of the iconic New Absolute World Tower set to be released at a historic event this month.

Mississauga's world-renowned Absolute World Tower is set to release its final Penthouses as well as a new block of luxury prime units and CondoOutlet.com has an exclusive video and launch event celebrating this ultimate home in the sky!

The marvelous penthouses in Absolute World take penthouse living to new heights - from its high-end design, panoramic views, and its exclusive 48th floor lounge to The Absolute Club's unrivaled 30,000 square feet of amenities. Real estate experts agree that Absolute Penthouses are a cut above when it comes to... <more>

Other News:
Marilyn throws a curve at traditional Toronto condo design,
Globe and Mail
They talk back to condo developers in Toronto who complain that they can't build and sell anything except the same tall boxes they've been flogging for decades. And the market success of the towers shows that supple, flexing shapes can be effectively …

Randy Ramadhin and Brian Persaud discuss the Toronto condo market on Lang & O'Leary ...
GTA Realtors(R) Release Monthly Resale Market Figures MarketWatch (press release)The December result capped off the second-best year on record under the current Toronto Real Estate Board (TREB) boundaries. Total sales for 2011 amounted to 89347 - up four per cent in comparison to 2010. "Low borrowing costs kept Buyers confident in ...
What's Happening ~ Toronto Condo Market 2012
What's Happening ~ Toronto Condo Market 2012 Ontario Real Estate Source By Brian Madigan LL.B. Although the world is filled with pessimists and a lot of ...

Good News About the Toronto Condo Market
Chances are that if you're reading this blog, then you're either in the market for a new condo or have plans to sell yours. Either way...

Developers Rush to get Condo Plans Approved > R.E.I.N. - Canada ...
It also speaks to the unrelenting pace of the Toronto condo market - a marvel for many a speculator who is both charmed and stunned by its growth. National ...