38% of communication comes from your voice tonality, and 55% comes from body language.
Learn more from Condo Mastery:
Email messages are only words
Email is the lowest form of human communication. Now, I'm not saying email is bad, but I do feel it's the lowest form of human communication.
Emails are only words, which means you've lost the voice tonality and body language aspects of communication.
That's 93% of your edge! This is why most emails are misinterpreted. Email is great for confirming things and it's great to send documents, but it's really, really bad at building relationships.
Given the choice, always use the phone over email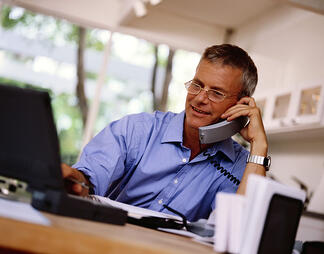 Except for meeting in person, there is no tool more powerful than the telephone. With it, you can communicate with your words, your tonality, and even a lot of your body language.
Customers will feel your energy and your passion, but you only get that effect if you're standing up.
Learn more from my book
The Million Dollar Minute – The Secrets of how we sold 367 Condos in 90 Minutes, and how You can too!
Find out why Skype is a better way to communicate than telephone!