For over 16 years, and definitely for the lifetime of this blog, I have been driving home the importance of phone calls, being persistent with leads, and making sure your future condo buyers don't forget you.
It's so great that after all my years in this industry, selling over $5 billion worth of condos in 30 countries on 5 continents, scientific research is finally catching up to what I know from experience. I can rephrase my experiences time and time again, but wouldn't we all like to see some numbers?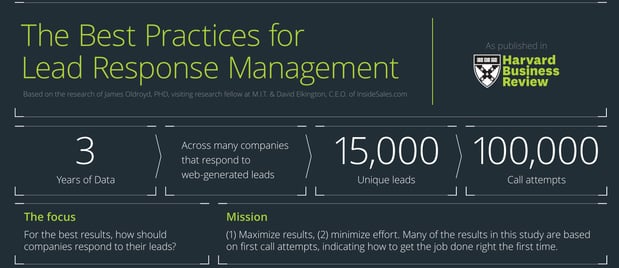 It's not just a matter of personal validation; a condo master stays a master by continually honing their craft. I think this can help me stay on top my game, and I hope it helps you too. The Best Practices for Lead Response Management was published by Harvard Business Review. In case your browser can't quickly load PDFs, or you're on mobile, here are a few more excerpts:
When Are The Best Days To Make Contact?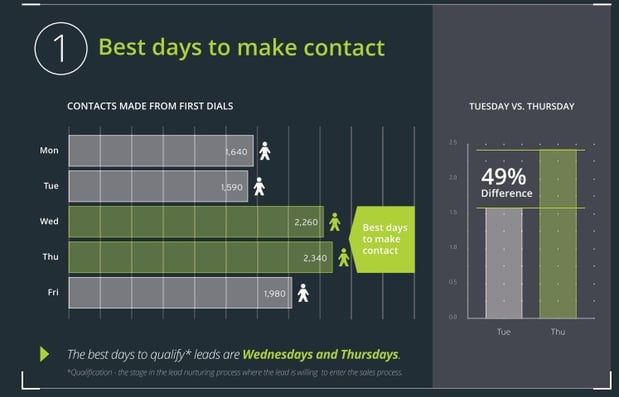 The best days to qualify your condo sales leads are Thursdays, followed closely by Wednesdays. The worst days are Tuesdays. The difference in effectiveness between the worst and best days is 49%.
When Are The Best Times Of Day To Make Contact?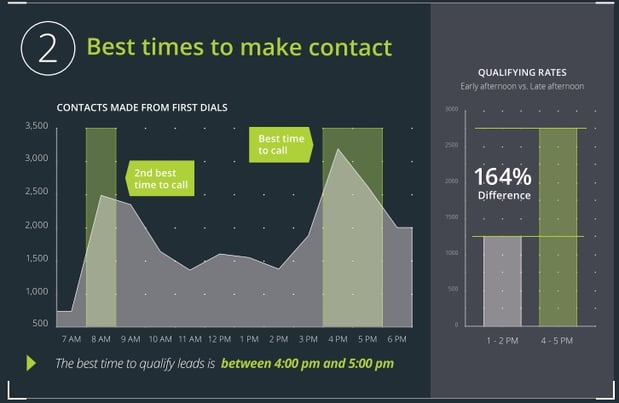 You have two options when it comes to time of day: go early, or go early evening. At 8AM, your leads haven't usually settled in to their long day at the office. Between 4 and 5 PM, they're winding down their workday and might not be seriously focused on work. In either case, you see the dropoff: 11AM and 2PM are the worst times, followed by any hour in between 11AM-2PM.
How Fast Should I Follow Up With A Lead?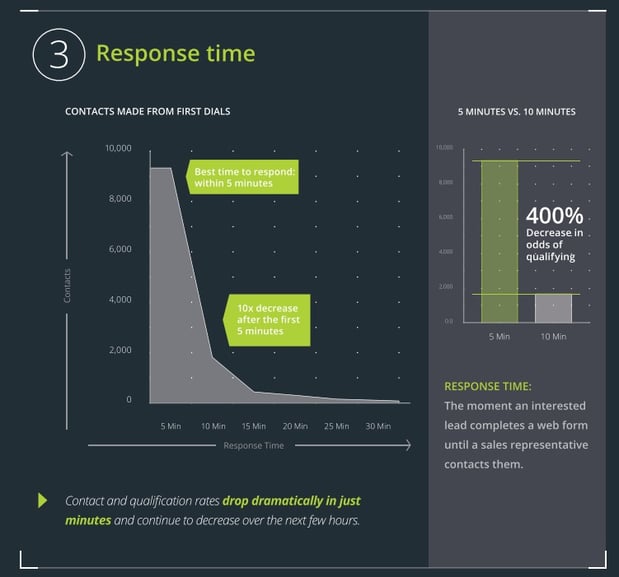 The short answer is as fast as possible. The research nicely quantifies what I mean by that. Let's say you're selling a condo in New York City, and you have a web form. Once someone fills out that form, you have five minutes to call them and make a connection; just five more minutes and you can see the conversion rate drop drastically. If you're waiting a whole day to call back, good luck.
Will I Annoy Leads By Calling Too Much?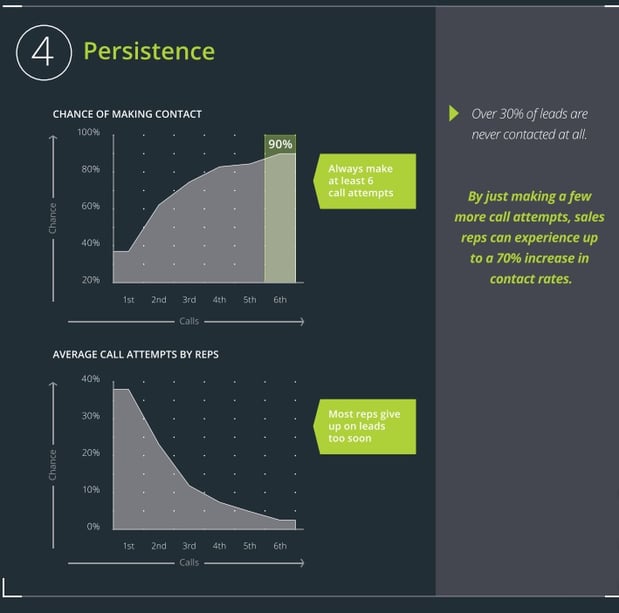 Whether or not you do, repeat calls are the only way. As you can see in the chart, the ideal number of calls back: six, just to get a 90% chance of contacting the lead. Get this into your sales reps' heads, because most of them give up way too soon and 30% of leads are never actually contacted.
If you aren't sure whether your sales and/or marketing reps are following best practices, I can help get them up to speed. Contact me for a free marketing review.
N5R's goal is to help innovative real estate developers accelerate the world's transition from single family homes to more efficient and sustainable multi-family residences with a full range of powerful and proven sales and marketing strategies powered by technology.

"I would like to thank you for opening more doors in our business in a very short stay in Adelaide. There is a "buzz" in the office that appears to be growing each day from everyone. We look forward to your next visit to enlighten us on more positive programs." - Craig Angel, Property Consultant