N5R.com is excited to present a pre-construction video about one of Plaza's projects in Toronto, Ontario called King West.
In just five minutes you can see this example of how a great pre-construction video is made
See what will draw renters to this excellent real estate investment opportunity
Get a feel for how N5R.com structured this video in the most effective way
At 0:45 – It's close to the King streetcar, and also to a faster way to travel.
At 0:54 – Who are the prospective renters, and what do they like about the area?
At 1:56 – What makes this project as popular as it is now?
Wouldn't you rather let a skillful selling and marketing agency like N5R.com handle these parts of your project, so you can shift your focus to all the other aspects of being a busy developer? Get a free marketing review today. Click the image below.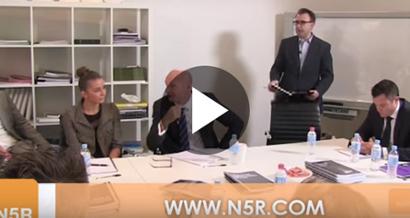 N5R's goal is to help innovative real estate developers accelerate the world's transition from single family homes to more efficient and sustainable multi-family residences with a full range of powerful and proven sales and marketing strategies powered by technology.

"I would like to thank you for opening more doors in our business in a very short stay in Adelaide. There is a "buzz" in the office that appears to be growing each day from everyone. We look forward to your next visit to enlighten us on more positive programs." - Craig Angel, Property Consultant