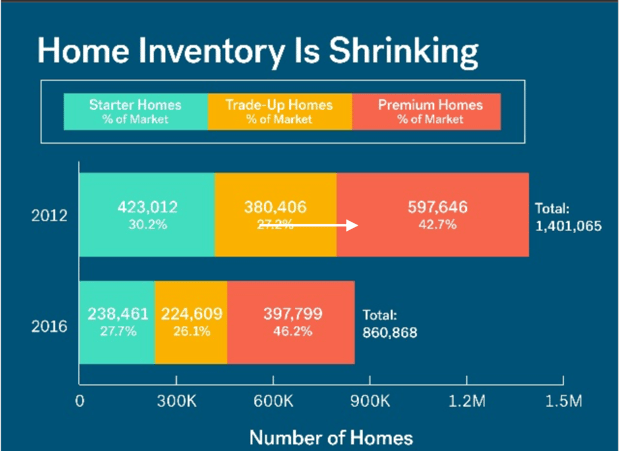 Why is inventory so low, especially for starter and trade-up homes?
There are 3 reasons:
First, investors bought many of the foreclosed homes during the recession and turned into rentals.
Second, a larger share of lower-priced are homes are still underwater compared to premium homes, which means that these homeowners are unlikely to sell and take a loss.
Third, and most importantly, rising prices are creating homebuyer gridlock
In other words, the spread of homes prices, specifically the growing difference between premium homes prices and trade-up home prices, is likely causing a decrease in trade-up home inventory.
To learn more about 2017 Real Estate Trends, click on a video below