---
How does your company's current budget for inbound marketing compare to last year's?
Measuring ROI has been a top challenge for marketers over the years, yet we
consistently find that being able to prove ROI is crucial to a marketing team's
success. Those who can calculate ROI are 1.6x more likely to receive higher budgets.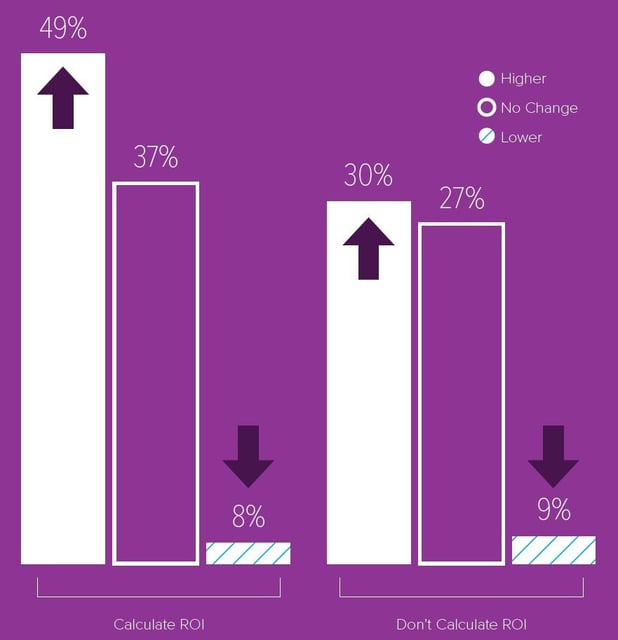 Do you feel that your organization's marketing strategy is effective?
Likewise, those who have calculated ROI have confidence in their marketing strategy.
Those who can't are much more mixed in their assessment.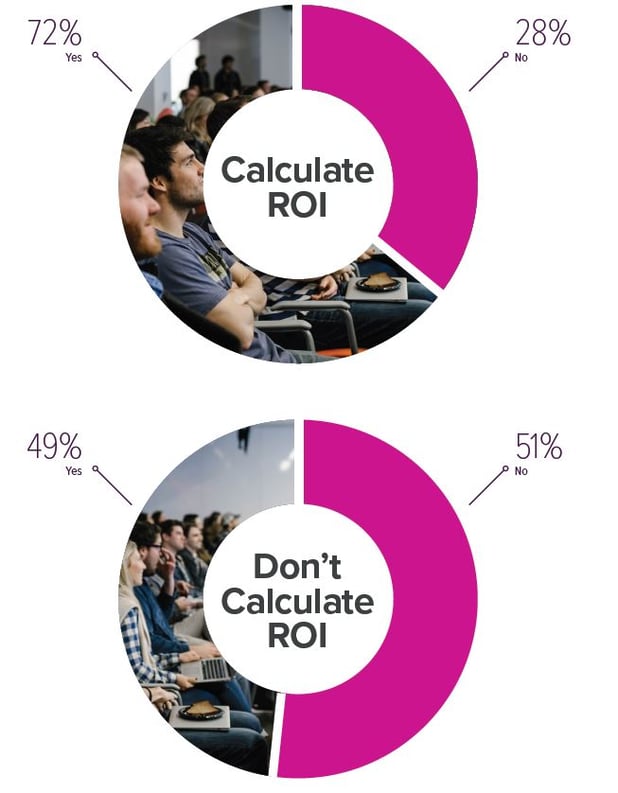 What drove the decision to change your inbound marketing budget year-over-year?
When asked what drove their marketing budget allocation, those who calculated
ROI cited past success with inbound. Those who don't calculate ROI said economic
conditions had the most impact on budget.
Measuring ROI is difficult to do, but as marketing becomes more metrics driven, those
who don't risk losing out on budget. Marketing's strategic effectiveness is also more
questionable when there are no numbers to justify specific tactics or campaigns.