Your Marketing Plan, Strategy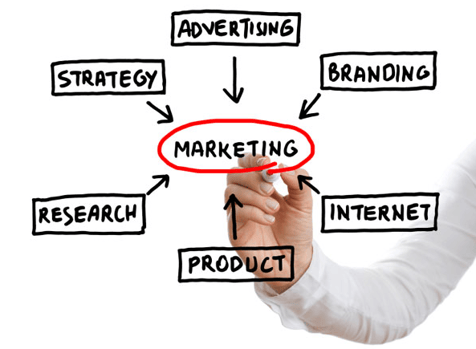 One of the key mistakes made by most business owners, CEOs or marketing executives is hiring a firm or firms that specialize in a specific tactic (website design, search engine optimization, PR or social media) without having a well-thought-out overall marketing strategy and plan for the firm. Even if you hire an inbound marketing firm, starting tactics without a solid plan in place is a recipe for disappointing results. Before you jump in and start working on the marketing tactics for your company, you MUST create an overall marketing strategy and marketing plan that addresses some key areas.
Buyer Personas – Who do you want to attract with your marketing? Who do you want to repel? You might want to ONLY work with large corporations and you might NOT want to work with individuals. This business strategy has to be reflected in your marketing. Creating target personas (detailed bios) for the people you want to attract to your firm is critical.
TIP #1: Executing inbound marketing tactics without a solid marketing strategy and plan is one of the main reasons inbound marketing programs fail to deliver significant improvements in lead generation.
Voice & Tone – What do you need to say to those people to get them interested in your firm? Knowing how to connect and engage with your target personas is critical. If you skip this step, you run the risk of spending money on marketing that never attracts a single prospective client for your firm. You need to create messages that emotionally connect with your target clients.
Differentiation – What do you do that's different than all the other companies in your market? What makes you stand out? What makes you remarkable? Yes, it's safe to look like the rest of your competition but if you want to attract new leads for your business – you have to look, sound and act differently than your competition.
Tactic Mapping – What tactics do you need to implement to get to your goals? You need to have a broad overview of everything you need to do, when you need to do it so that you meet your new business acquisition goals. You need to have editorial calendars, schedules and detailed plans for each of the multiple tactics in an inbound marketing program.
Budget – How much investment is required? A marketing plan highlights a budget for the year and directly correlates that budget to expected results. Without this, you are just flying blind.
A little more on personas – One of the most important parts of your marketing strategy and plan is the creation of target market personas. Why? If you don't intimately know who you are marketing to, you will never achieve your lead goals. Personas are more than just demographics. They include as much intelligence on your target market as possible. For instance, what blogs do they read? What email newsletters do they subscribe to? What trade associations or industry magazines do they read? What conferences or trade shows do they attend? What LinkedIn groups are they members of? Who do they follow on Twitter? Knowing these details about your prospects influences almost all of the marketing tactics included in your inbound marketing plan. It impacts the creation of your website, your social media sites, your blogging, email marketing and content creation effort – the more detailed your personas, the better your results.
TIP #2: If you're not keeping score, you're just practicing. Establish the number of leads your business needs to meet its new revenue objectives and then track performance against those lead goals daily, weekly and monthly.
A little more on goal setting – What gets measured, get's done. Marketing has historically suffered from ambiguous goals, like getting your name out there or building your brand. Today, marketing has only one goal: generate leads for your business. But how many leads and in what time frame? Your marketing must be aligned with your business goals. Start with your high level goals. What are your revenue objectives for the year? If you need to add $1 million in incremental revenue to the top line and each new client is worth $10,000, then you need 100 new customers to hit your goals. If you have a 20% close rate on all sales opportunities, now you need 500 sales opportunities. If only 50% of the leads are actual sales opportunities, then you need 1,000 leads over the course of the year. If you don't know these KPIs (key performance indicators) for your business, then getting to know them should be your first priority. Once you know how many leads you need, now you need to figure out how much website traffic is required to generate 1,000 leads. This is where inbound marketing shines. Each inbound marketing tactic in your strategic marketing plan contributes to website traffic, and overall lead generation. Welcome to marketing in 2013. I hope you see how important marketing strategy is to the performance of an inbound marketing program. Without it, you are virtually driving your car blindfolded.