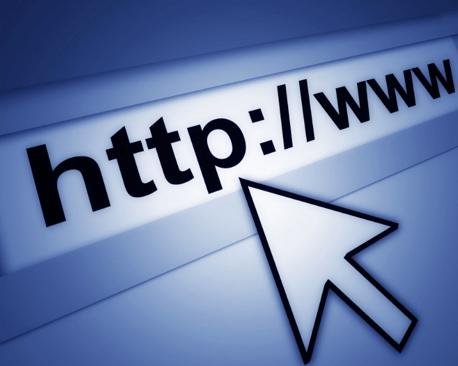 Google reports that nine out of 10 people visit your website before they reach out to your company in ANY way. Microsoft Research reports that people spend 10 seconds on a website before they hit the back button. This means that your company is already getting prospects to visit your website but, in most cases, those prospects are leaving quickly to check out your competitor's site. The good news is that an inbound marketing website provides many more opportunities to grab someone's attention and turn them from an anonymous visitor and into a lead. The key is to create a website experience that delivers powerful messaging to the visitor, enticing them to stick around and get to know your company better. They have to feel as if you want to educate them. The more your website helps, the more leads you will get from your firm's website.
TIP : Your website has to tell a story about how your prospects are going to see real value by working with you and you have to do it in 10 seconds.
Today 60% of people report viewing websites on their smartphone or tablet. This means your site has to be responsive (work on all devices seamlessly). Your site should adjust based on the device a visitor is using. The experience shouldn't be degraded at all and, most importantly, the educational content should be deliverable regardless of device. This is a major issue with most sites over 12 months old. More and more people will be visiting your site from a device other than a PC. Make sure your site works right, every time.
Your website is going to need a little planning, too. What are the keywords you want your website ranked for? What keywords are your targeted prospects searching for online? You have to know the answers to those questions before you start redoing your website. You should consider dedicated pages on your site that highlight keywords. You need to plan for landing pages and conversion pages that make it easy for visitors to download educational content (more on that later) and you need to make sure that you have the proper tags, descriptions and URL naming conventions to ensure your site ranks on all the major search engines. Most businesses make two major mistakes when launching a website. First, they talk all about themselves and spend very little time helping the prospects and new visitors see exactly what you are going to do for them. Make sure your site passes the red/blue test. Go through your site and circle, in red, all the times the site mentions your company name or words like "we," "us" and "our." Then go through and circle, in blue, all the times your site mentions clients, or uses the words "you" or "your." You should have 80% blue and 20% red. This simple exercise ensures your site is about your prospects and not about you. Next, make sure that your site has messages that connect emotionally with your visitors. People make purchase decisions emotionally and then rationalize their decisions. If your site doesn't connect with them in the first ten seconds, you have a good chance of missing out on opportunities to deliver leads for your business. Remember, as human beings we don't remember features and benefits but stories and experiences are memorable and sharable all across our individual networks and our social networks. Your website has to tell a story and deliver a remarkable experience if you want to use it to generate a significant stream of leads for your business.