Educate and They Will Come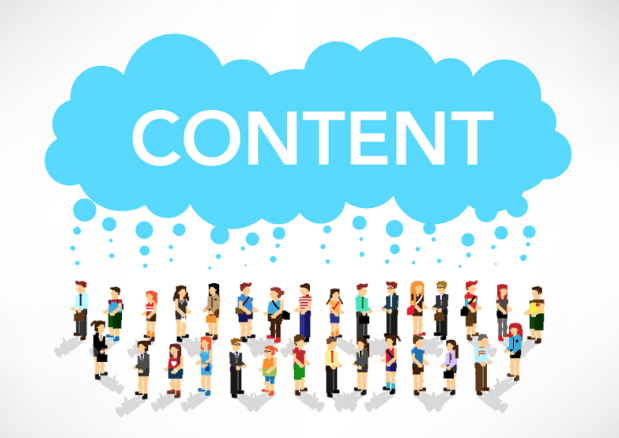 If you skipped all the other sections, this is the section you MUST READ. One of the major differences between traditional advertising and inbound marketing is its perspective on educating your prospects. The key to inbound marketing programs that generate leads for businesses like yours is the amount of educational content created by your company. The more content you create and add to your site, the more leads you generate for your business. Typically businesses like to talk about themselves – our people, our building, our experience, our products, our credentials or memberships. Like it or not, your prospective clients don't care about that. They care about how you are going to help them. Think about your own buying behavior – do you care how long the car dealer has been around or how many years your sales rep has worked there? No, you just care about getting a fair deal on the car you want. You want to make a safe purchase decision. People hiring you or your company feel the same way.
TIP: By giving your prospects creative, fresh, engaging and informative content on a regular basis, you establish your business as a trusted resource. Crack that nut and build that trust and the leads will follow.
Educational content delivered on your website or as part of your business development process achieves the same goal. It helps your prospective clients feel like you want to help them. You want to educate them. You want to make them smarter. This experience goes a long way toward differentiating your company from other competitive businesses who don't take this approach. Let's face it: most people like to talk about themselves. But those who advise, guide and counsel are the ones that typically get the most referrals. It works the same way here. The more you help, the more leads you are going to get from inbound marketing. Typically, this educational content takes a variety of formats. E-books like this one, whitepapers, tip guides, research studies, surveys, webinars, live workshops, podcasts, how-to videos and infographics are all excellent examples of educational content that, when used properly, turns visitors into leads and moves prospects along the sales process without having to use the "hard sell."

All educational material is not created equally. Some of your visitors are ready to hire you today – most are just starting to look around. Others might be in the middle of their process and are comparing your company to your three top competitors. The key is to have educational offers for everyone regardless of where they are in their personal decisionmaking process. The Trio of Offers ensures that you have educational content for all types of visitors. This trio includes the No Risk Offer, the Low Risk Offer and the Direct Business Offer.
No Risk Offer – People at the top of the funnel, who are just starting their research are naturally suspicious. They don't want to sign up for anything, nor do they want to give away any personal information until they start to trust you. But if they have a genuine interest and your content is appealing, they will engage. This educational content is typically a free report, whitepaper, tip guide, e-book or video that provides the visitor with information that helps them make an educated purchase decision or learn something new. In exchange for this information, they simply need to provide an email address. You could ask for additional information, but only the email address should be mandatory.
Low Risk Offer – If your audience is satisfied and intrigued with the content they received in the No Risk Offer, many times they come back for the Low Risk Offer. If they are a bit more trusting, or further along in their purchase process, the Low Risk Offer provides them access to additional, more in-depth information. This offer requires a bit more engagement on the part of your audience. Those who engage with a Low Risk Offer are ready to move further down into the middle of the sales funnel. While you are going to ask more from them, you are going to provide them more in return. Low Risk Offers typically include free webinars/seminars, free assessments or reviews. Free trials or samples are also strong Low Risk Offers. Obviously, visitors need to provide additional contact information if they want to participate in or access these offers. This is typically their name, company name, website and even perhaps address and phone number. After all, if you are inviting them to an event and they are planning on attending, you might need to give them a call to confirm.
Direct Business Offer – Whether or not they have taken advantage of your Low Risk and No Risk Offers, there will be visitors who have already decided that they want to start a more active sales conversation with your company. The Direct Business Offer gives them the opportunity to jump right to this step, or to initiate this step when they are comfortable with your company, products or services. These offers typically look like, "Contact Us Today!" or "Schedule A Call." Of course, there are a number of ways to make these offers more creative and enticing. 12 For instance, we provide prospects with a 30-Minute Website Review and Website Grader Report. Giving your prospect something of value is important to convert more visitors into leads. As we mentioned in the first part of this e-book, the buyer is in control. The Trio Of Offers gives potential buyers all the information they need to get comfortable with your company on their own terms. This makes them feel safer and more likely to do business with you.