Your Publication - Placing Content Drives New Prospects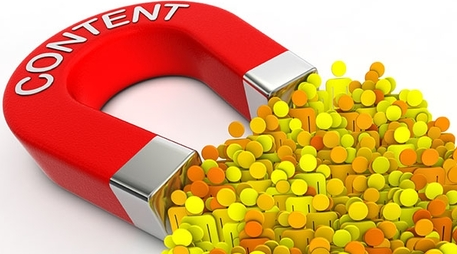 Publishing is a concept that is familiar to everyone. Newspapers, magazines, TV stations and even websites publish stories in one form or another. I bet you didn't know that, as a business, you have to be a publisher also. Why? Because your prospects are out there and with the traditional media infrastructure fading fast, you have to be smart enough to get your educational content in front of your target prospects.
TIP : Don't duplicate content. While it seems like you would be able to reuse a blog post from your site on an industry site, if Google finds out (and they will) it's going to be a long time before you see the top of any search rankings.
A great way to do that is by guest blogging. Popular blog sites have thousands of readers and even more people who have subscribed to the blog. By offering your opinion and sharing helpful tips and advice on a popular blog, you drive brand new prospects to your website. If they like what they see on your website and they get a remarkable experience (remember this from earlier in the book) they turn into leads. Another way to publish your content is to extend your existing relationship with trade publications, trade associations and industry groups. Every industry has associations and groups like this. While their magazines might be getting thinner and thinner, their online properties are growing fast. They are looking for smart, educational and creative content to share with their readers, members and visitors. If your company can provide that content, they are usually happy to give you access to their website. Now these perfectly targeted prospects see your content, click through, land on your website and turn into leads. When you think about it, it's not much different than what you used to do. Instead of buying space and placing advertisements, now you offer educational content with links back to your website. It should cost a lot less and drive a lot more business for your company than traditional outbound marketing. Better yet, it's perfectly aligned with how your prospects want to buy, bringing your company that much closer to getting the deal.