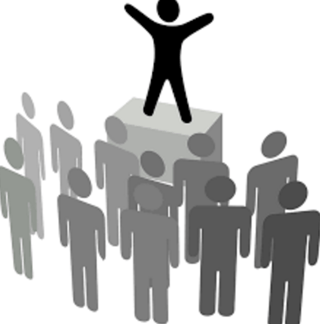 You might be thinking there's a lot of work associated with an inbound marketing effort. That would be an astute observation. There is an incredible amount of work to be done to get all the necessary pieces of an integrated inbound marketing program together including all the blog posts, email, lead nurturing, video and educational materials. But all that work doesn't have to be done at once. The best way to focus your efforts is to take a campaign approach to your inbound marketing. A campaign allows you to focus your marketing and content development efforts on a particular industry, service or targeted persona. The result is a concentrated effort that typically delivers improved results because your content is focused and direct. Campaigns are typically three to four months. An overall theme is created for the campaign.
The messaging is specific based on industry, service or persona. A few high priority keywords or keyword phrases are selected and the content includes a high concentration of these keywords. The Trio of Offers is designed to be directly related to the campaign theme. Blogs and emails are focused on this campaign. Landing pages and call-to-action buttons are created specifically for the focused effort.
Here is a representation of a real campaign for a national payroll services provider:
Campaign Strategy: Focus on acquiring new small to medium-sized business clients who have a variety of payroll or HR needs.
Target Persona: The business owner thinking about outsourcing their payroll. They are extremely busy managing their company. They might have an internal administrative person helping out with general HR or payroll processing issues. They have had some mistakes in the past and just want payroll to be processed without errors, on time and without their personal involvement.
Campaign Theme: Payroll Personalized For Your Business
Sample NRO: Whitepaper – 9 Secret Challenges Most Payroll Providers Hope You Never Find Out
Sample LRO: Webinar – Tips And Techniques When Outsourcing Payroll For The First Time
Sample DBO: No obligation, 30-minute call with a payroll specialist to discuss payroll processing at your company. Email Topics: Outsourcing Payroll Means You Get To Work On Strategic Issues For Your Business
Blog Topics:
1. What ADP And Paychex Don't Want You To Know About How They Process Payroll
2. 3 Tricks To Make Sure Your Payroll Is Perfect Every Week
3. How A Payroll Specialist Works With You To Save You Money
4. What Government Regulations Impact Your Payroll And What You Need To Do About it
Campaigns provide two other success factors that can't be overlooked. First, they allow you to set performance-based expectations at the start of the campaign. Metrics like website traffic growth, conversion rates and leads generated. As an example, for a campaign like the one above, you might look for 20% increase in website traffic month over month and a lead goal of 30 new leads over the course of three months.
TIP : Working to continuously improve the performance of your marketing month over month is the fastest way to realize the kind of results worthy of celebration.