Telling a Story to Engage Real Estate Buyers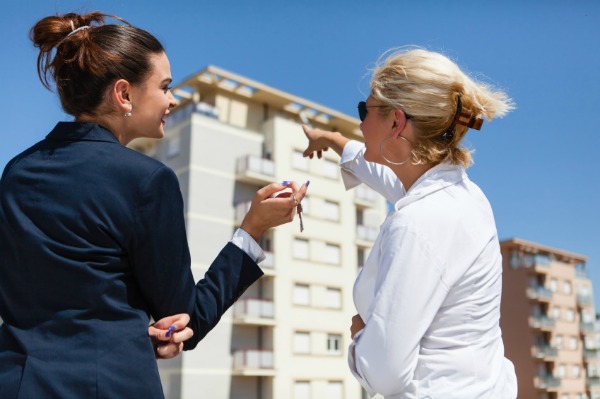 Facts Tell, Stories Sell
You've probably heard the old line, facts tell, but stories sell. Never have truer words been spoken. No matter what it is you're selling, be it a luxury vehicle or a high-rise condominium, describing your product with just the facts will only convey half the story. People, like your product, are made up of two halves. One side focuses on reason, while the other focuses on emotion. Any successful salesperson should be taking into account both halves and have a story that speaks to both.
Staying Consistent
Think about the last time that you saw a musical or a play. Whether you went to the Wednesday matinee or a Saturday night performance, you would see the exact same show. It would never change because that's the production and it's at its best.
The same should go for your marketing materials. You don't want to mess around with the messaging. From you initial communication to your meetings in the sales office, you want to make sure your story is consistent. I spend 200 days a year in sales offices and this is one of the biggest mistakes I've seen – inconsistent marketing.
Trump's Story (Macro to Micro)
When we were trying to sell the most expensive real estate in Canadian history, at a price point that was just ridiculous, we had some convincing to do. First we had to convince our real estate buyers that Canada was the right place to buy. If they were not sold on Canada as a country then they were not going to invest. With this in mind, I would start my presentations by asking them, "Did you know that Canada is the only country in the G8 not printing money? That means that they are not diluting their currency at all." This is an interesting statistic that warmed them up to Canada as a place to invest.
Once they were sold on Canada, we had to start selling real estate buyers on Toronto. I would make sure to mention that Toronto is the fastestgrowing city in the whole country, telling them that 100,000 people move there every year. You always have to have accurate facts and know that they are clear. I would make sure they understood that those 100,000 people needed a place to live, and that's what was driving the price of these apartments so high. I was always taking them from macro to micro, Canada to Toronto. Next I would get into the benefits of living downtown in the financial district. Then I would talk about the developer and then the building, and then the units themselves. The entire time I would walk them through the process, selling them on a larger aspect of the project before moving onto a smaller aspect.
This is very important because if someone is not sold on something as important as the country where your project is located, there is no point in moving forward with trying to sell them on the units. Sales are just like a story in a newspaper. You start with the main points and as you go deeper into that story, you get into more detail. This is the most effective way to sell. Macro to micro.
While in Australia, I explained the importance of telling a story to prospects.
Having Two Stories
Facts tell but stories sell and in sales we are in the story telling business. It is not about facts it's about stories and in general you need two. The first story is your 30- second elevator pitch. This is what you use when you're on the phone and you finally get somebody live, you've got literally seconds to make that impact.
If you've done your homework and you know your customer, it's going to be easier but you've got to have that 30-second story.
You should take the time to perfect your 30-second story. That's mission-critical because if you don't have a good 30-second story, you're not going to get the meeting. When you're having a hard time converting leads that register on your website to appointments, it's because your 30-second story isn't powerful enough and you need to practice it.
The second story is for the face-to-face meeting. This is when you need to walk them through the whole story, from macro to micro. This is when you really have to know your facts. You've got to be prepared because this is the story that is really going to sell.
Learn from my book
The Million Dollar Minute – the secrets of how we sold 367 condos in 90 Minutes, and how you can too!