How Consumers Control the Market and Why it Matters to You
A lot of companies are so focused on looking at their competition that everyone in the same industry ends up doing the same thing. Everyone's copying each other and there's no innovation.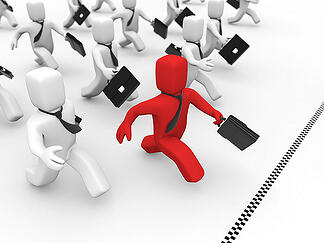 Look at industries outside your own for innovation and insight
The real breakthroughs, however, come when you look at industries outside your own and pull some of their ideas.
I would even take it a step further and tell you that the consumer is further ahead than any company. The consumer is now in complete control.
Readily accessible research empowers consumers now
Think of the devices you use every day. The smartphone that you have in your pocket is more powerful than any computer used for business was five years ago.
N5R spent six years as the digital agency of record for Procter and Gamble, who at the time was the biggest advertiser in the world. They spent $2 billion a year on advertising.
They used to be in control of their market, but they've lost all power. Now the consumer has the power.
Learn more from Condo Mastery:
Consumer research patterns
Before the average person purchases anything – whether it's a pair of socks, running shoes or car tires – they view on average more than 10 sources of web data.
That means the consumer is reading about 10 blogs and reviews before making a purchase. Imagine how high the number is when people are purchasing things like cars or real estate.
Consumers do their own competitive analysis
The average consumer is doing a tremendous amount of research now. Your customers are out there reading about what your competitors are doing.
Blogs and social media are crucial for marketing
If you don't have an active blog, if you're not active on Facebook and LinkedIn and Twitter, consumers will find someone who is.
Why researching consumer behaviour is crucial
Consumers walk into stores with their smartphones and they know how to scan barcodes. They often know more than the salespeople do about their own product. This is another reason why studying what the consumer's doing is so important.
"Be savvy about the technology your customers or clients are using. Know how it works, and be active on the social media where consumers are looking."
Learn more from my book
The Million Dollar Minute – The Secrets of how we sold 367 Condos in 90 Minutes, and how You can too!