The Little Things Matter When Selling to Clients
The Ritz Carlton in the Cayman Islands was an incredibly expensive condo. The developer was very successful in the early days of development and I asked him how he was able to pre-sell half of this very costly building. He told me that it was the weirdest thing. He was on Seven Mile Beach in the Cayman Islands and he decided he would get up really early to create small hut and stand in it. There was nothing more to it. When anyone that's very affluent goes to the Cayman Islands, they always go to Seven Mile Beach. It's the best beach. Many would get up early to go for walks and they would watch him for a couple of days. By the third or fourth day they'd come and ask him, "Why are you standing in this hut?" and he would tell them, "Well, I'm building this hotel behind us. It's going to be the Ritz Carlton. The most exclusive hotel in the world." He pre-sold half of a $650 million project in a hut by himself because, once he had their attention, inevitably people were interested.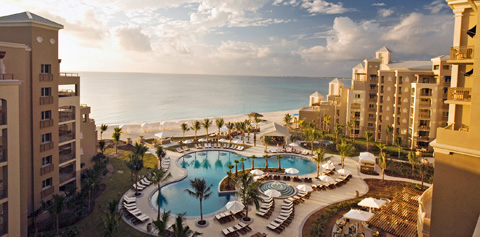 When he got his construction financing, he was able to build the resort and it was outrageous. Just the flower arrangement that they put out every day cost over $1,000. It was all way over the top, but for some reason sales were slowing down and it was becoming a problem. It was difficult to understand because they had built a beautiful sales office in the hotel and it had it all. But still, no one was coming.
Problem #1
So, I asked the developer what time his customers usually stopped by when he had that hut on the beach. He told me they came early in the morning. Yet his sales office didn't open until 11 o'clock in the morning. The office hours made no sense. That was the first problem that needed to be solved. There was a huge disconnect with the timing. The potential buyers were on vacation and they didn't want to spend the middle of their day in a sales office.
The Solution
To combat this, we created some beautiful posters and put them up around the resort. They were nice and simple with the slogan The only thing better than staying at the Ritz Carleton is owning it and a phone number. We made sure that every phone call was answered and we booked meetings completely around the customer's schedule. Whether they wanted to meet at 8 o'clock at night or 6 o'clock in the morning we would be there.
Problem #2
The second problem was the recession. Fifty percent of clients that had signed a contract were trying to cancel their deal. They'd come back from their vacations and think, "Oh my gosh, I just spent $4 million on a condo. What was I thinking?"
The Solution
We combated this by doing just one thing. Before they left, we printed some beautiful stationery and letterhead, and packaged it with a Ritz Carlton robe. By the time buyers returned home, they had a huge Ritz Carlton box that contained a nice big robe and their own stationery. It was just a nice reminder to them about how much they loved the resort. The cancelations went from 50% down to less than 10%. All it took was a $100 robe and $100 of stationery. Sometimes it's these tiny little things that can take you over the edge when it comes to selling to clients.
In this seminar I explain how it's the small things that can make a customer fall in love with you.
Learn more from my book
The Million Dollar Minute: The secrets of how we sold 367 condos in 90 minutes, and how you can too!