The Punta Mita Four Seasons Experience
An example of a great sales office experience is the Punta Mita Four Seasons. They have three sales reps that each earn over $1 million a year in commission selling the most expensive real estate in Mexico. There have been a number of highly publicized murders of foreign tourists in Mexico and you'd think that would make selling real estate a challenge, but it doesn't stop these guys. They've nailed the experience.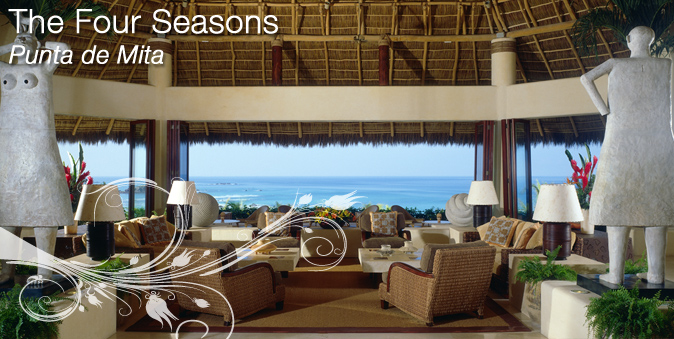 Here's How They Do It:
The Initial Experience
As soon as the customer gets off the plane, they have a uniformed person waiting for them. There are other car companies, but only one with a driver in a uniform. The first thing they do is give the customer a hot towel. At this point, the customer's probably beginning to like the special treatment.
The customer gets in the car, which is a nice spacious Suburban, and there's classical music playing, air-conditioning running. On top of that, they give the customer a refreshing bottle of water. Think about that experience.
Most customers are already sold by the time they get into the vehicle and it's because they've been treated well, the way they want to be treated.
No Paperwork
They pull into the Four Seasons, but there's no getting out of the car, no registering. A staff member comes to the car and welcomes them. "Here are the keys to your villa," and the driver takes them right there. There's no paperwork to sign or anything like that. It's all about the experience. That's how they sell.
"Sales mastery is about creating the best possible experience for your customer."
It Costs Almost Nothing!
What does it cost? Well, everyone has to chauffeur clients from the airport to the hotel, so that doesn't cost them any extra. They had a towel. They had a bottle of water, which cost them $1. They put classical music on and they thought to already have the keys ready when the client pulled in. All of these things are really just logistics and cost them almost nothing.
Watch as I explain how it's the small things that can help get a customer to love you:
The Sales Reps
Now, the three sales guys at this Four Seasons always dress in flowered shirts and khaki, like they should in Puerto Vallarta, but what I find most interesting is that they always smell great. They purposely wear suntan lotion and they really lather it on, so when customers are sitting with them they fall into a trance. They look good, the customer is aware of that beach smell, and the reps know that if the customer isn't moved to buy in the next few days, they never will. Once they leave that dreamy world and get back to their reality, that's it.
Knowing that they have a limited amount of hours to close and that the entire process is about building a relationship with the customer, the reps are always being social. "Let's have breakfast," or "You want to go golfing? Let's grab some drinks tonight." They always try to get to know the customer and they never talk about their office hours or their schedule. They're building a relationship, but they're doing it very quickly because they literally only have a couple of days. And their system works. They sell the most expensive real estate in the country – and remember, that's a country where the murder rate is high.
It's All About The Little Things
When you think about their process and all of the little things they do right, it becomes clear that it's all about selling the lifestyle. If you know the lifestyle that your client is looking for, then you can create the experience that makes them feel it. Make them feel like a movie star. Make them feel like a celebrity. Make them feel special, because they're not used to that experience.
Learn how you can improve your customer's experience from my book
The Million Dollar Minute – The secrets of how we sold 367 condos in 90 minutes, and how you can too!